Connecting your GanttPRO account to OneDrive provides a possibility to attach files to tasks from OneDrive in the Task settings in GanttPRO.
Connect GanttPRO account to OneDrive
To be able to attach files from OneDrive to tasks in your GanttPRO account, you have to grant access to them. Thus, the first time you add files that way, you will be required to log in to your Microsoft account.
To attach a file to a particular task from OneDrive:
Open

Task settings

.
There are many ways to do that: by clicking on a corresponding icon 1 to the right of the task name; by clicking on a three dots icon right to the task name 2 or double-clicking on the task name and then choosing Task settings 3.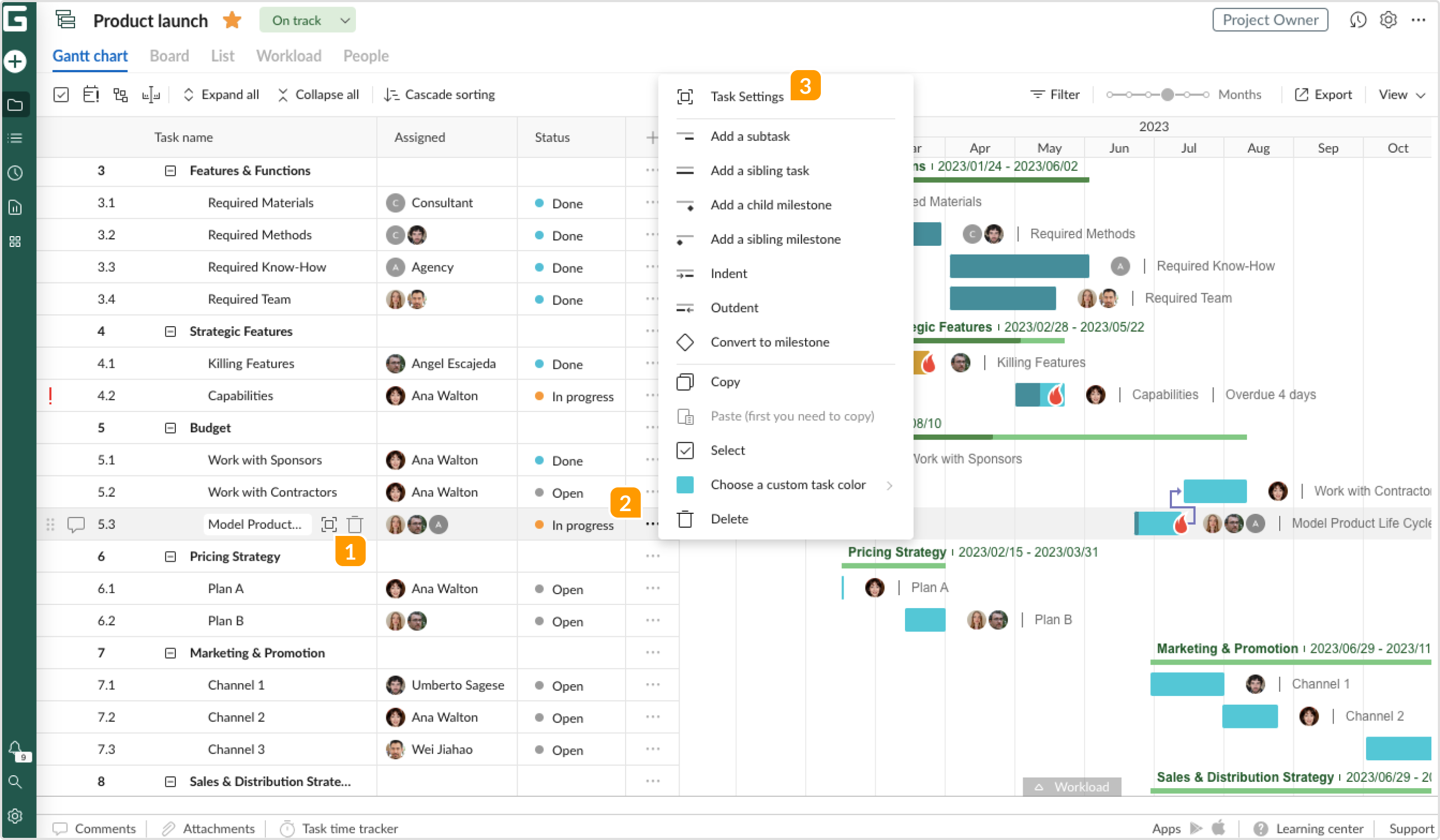 You can also open Task settings by double-clicking on a task bar on a Gantt chart or in the Workload tabs or window, or by clicking on a task in the My tasks tab.
2. Click on Attach files 1, From OneDrive 2 and then select Add new account 3.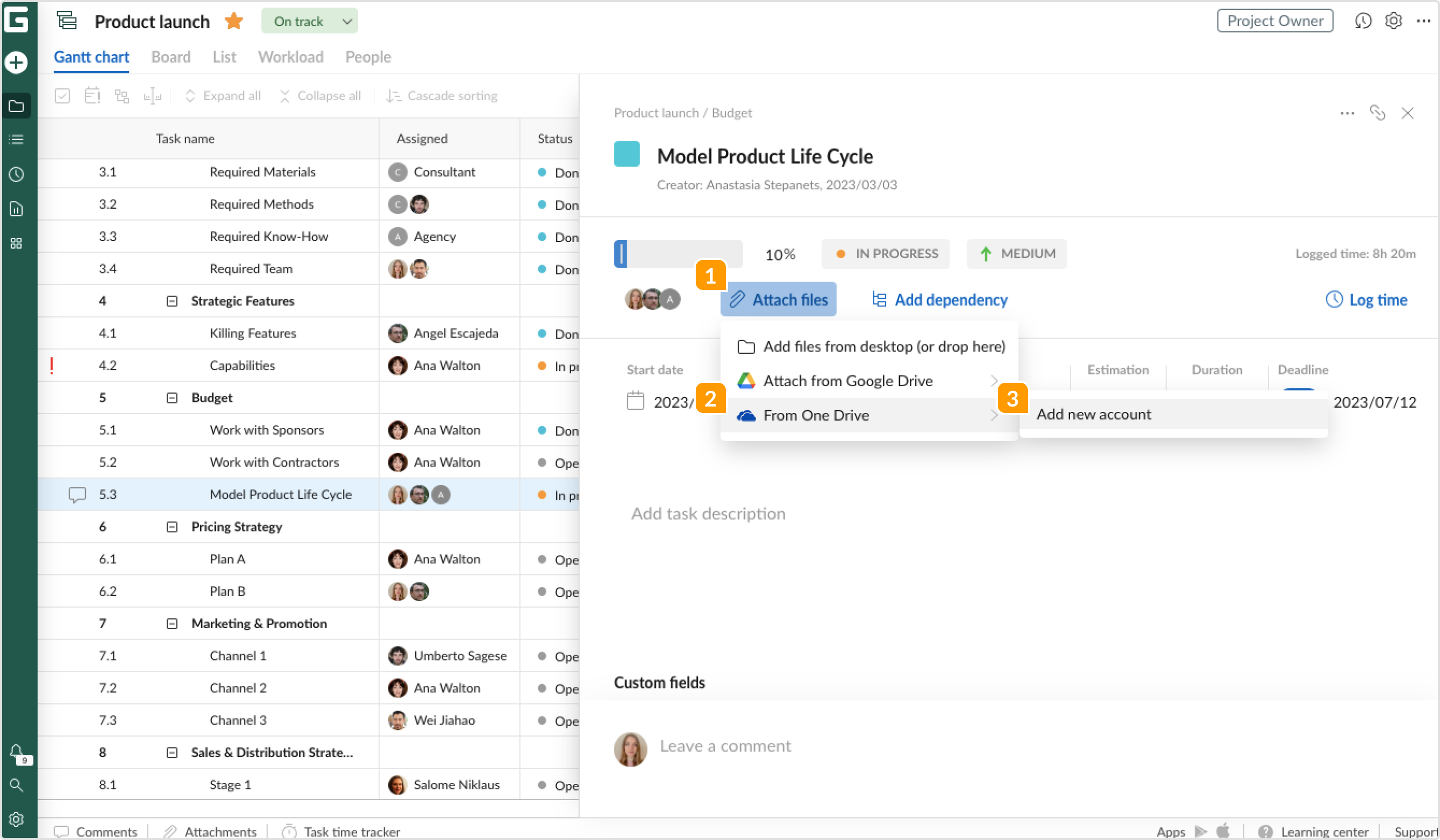 Note that if the task already has files attached, you can do the same from the Task attachments section. Just click on the + icon there 1 and select From OneDrive 2 and Add new account 3.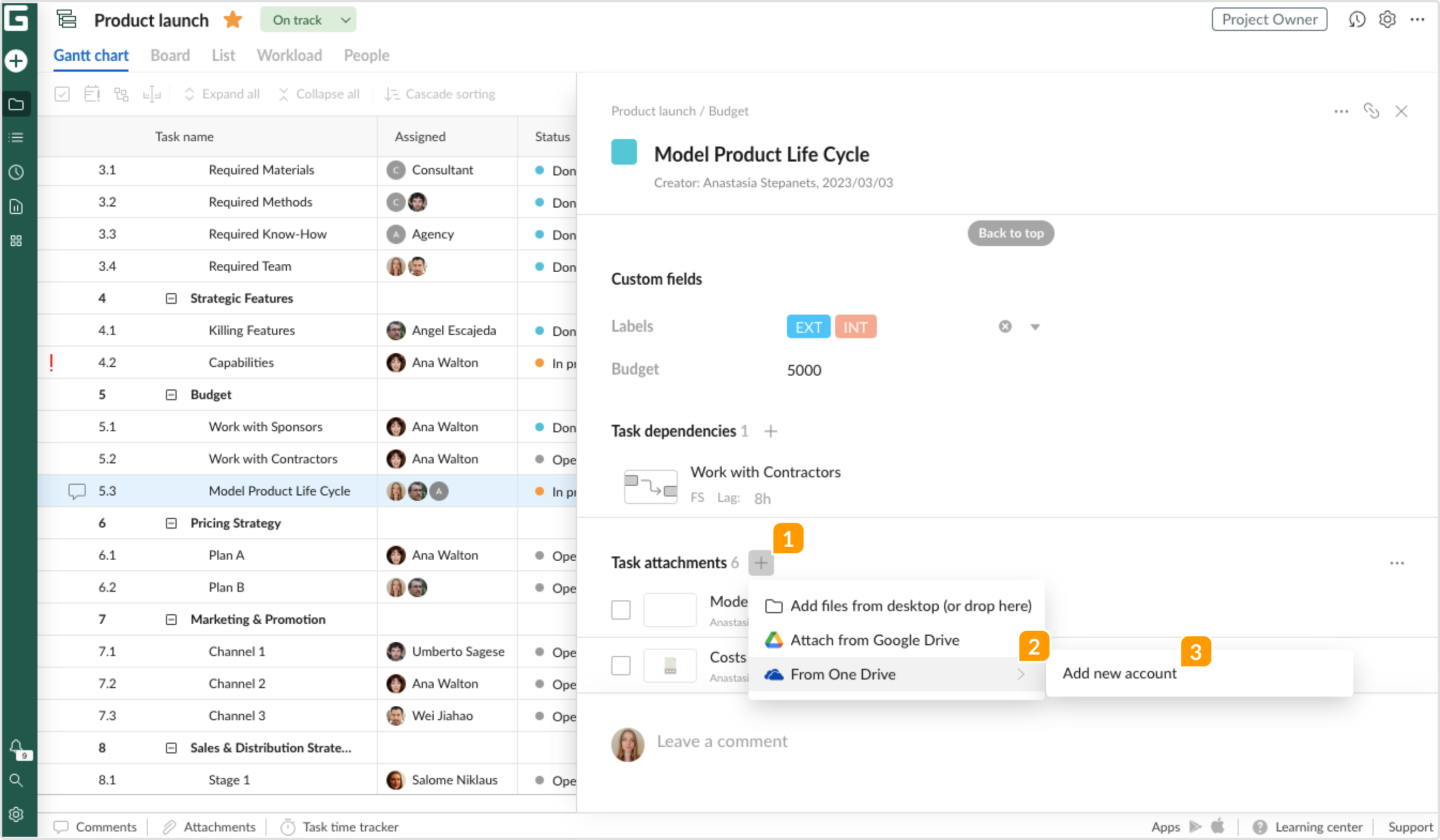 You will be redirected to log in to your Microsoft account and to let GanttPRO access your OneDrive files.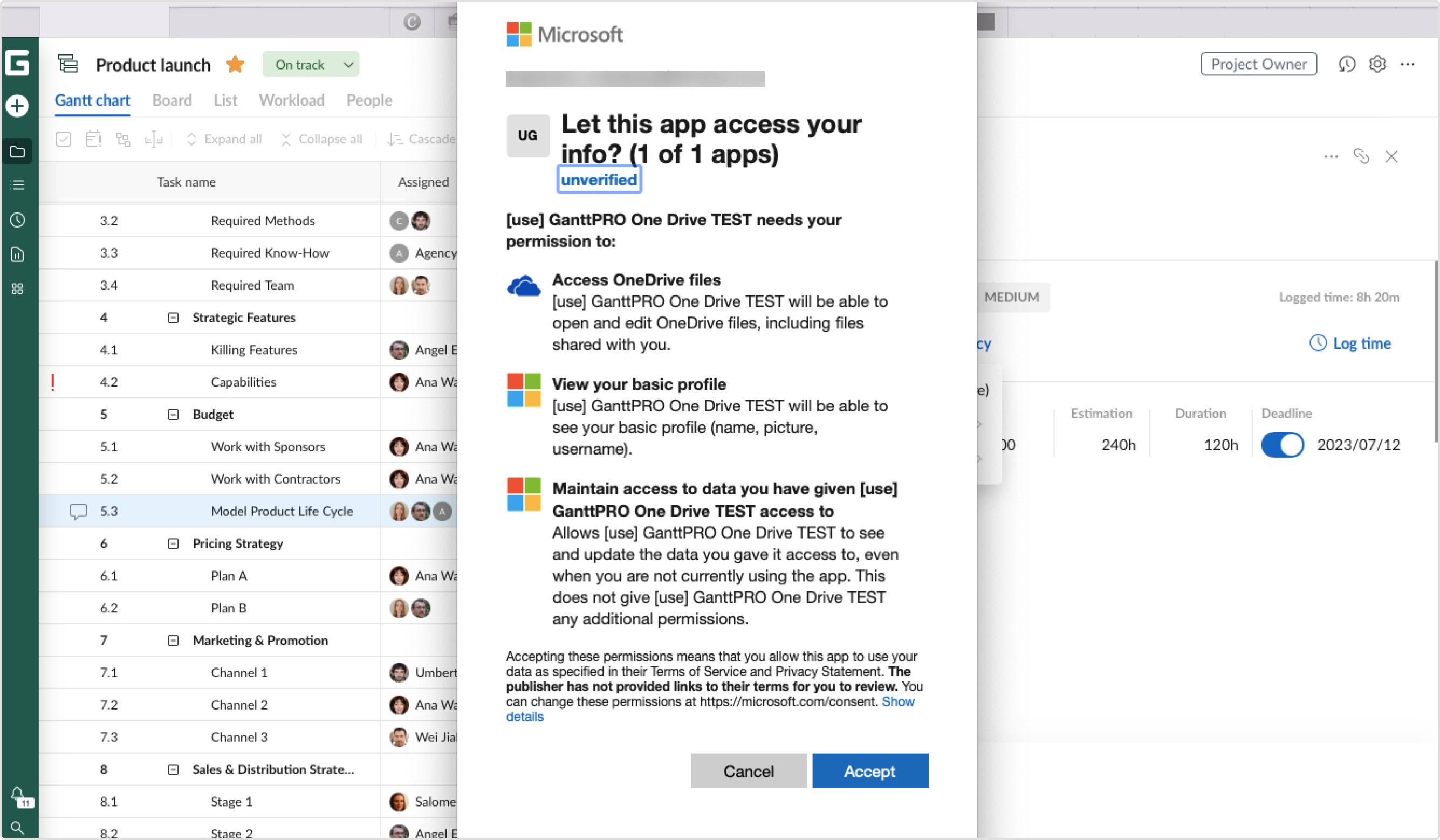 Once you connect your GanttPRO and Microsoft accounts, you will see the option to Choose file from OneDrive in Task settings.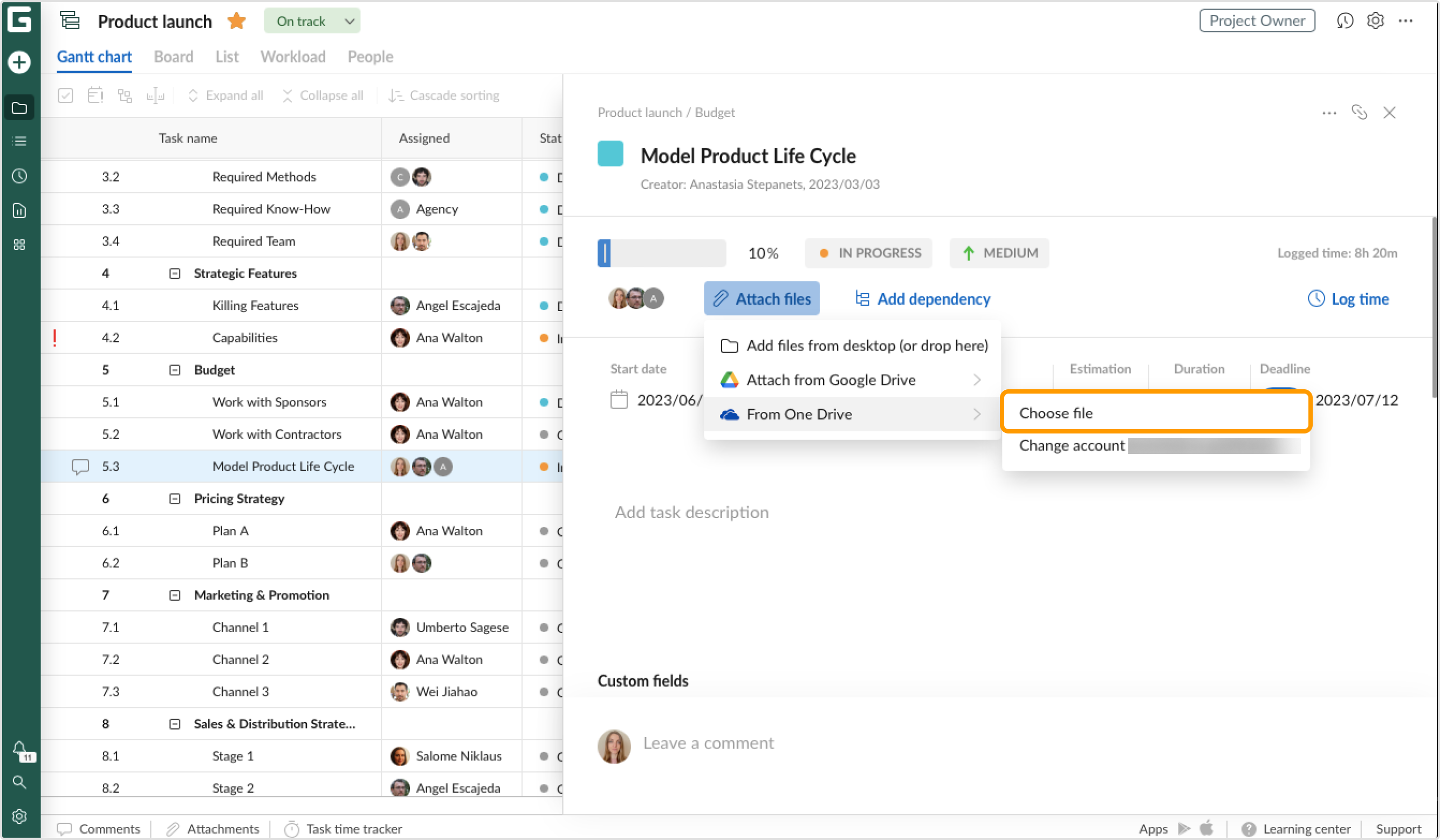 After clicking on Choose file, you will be able to see your OneDrive storage and select files to attach.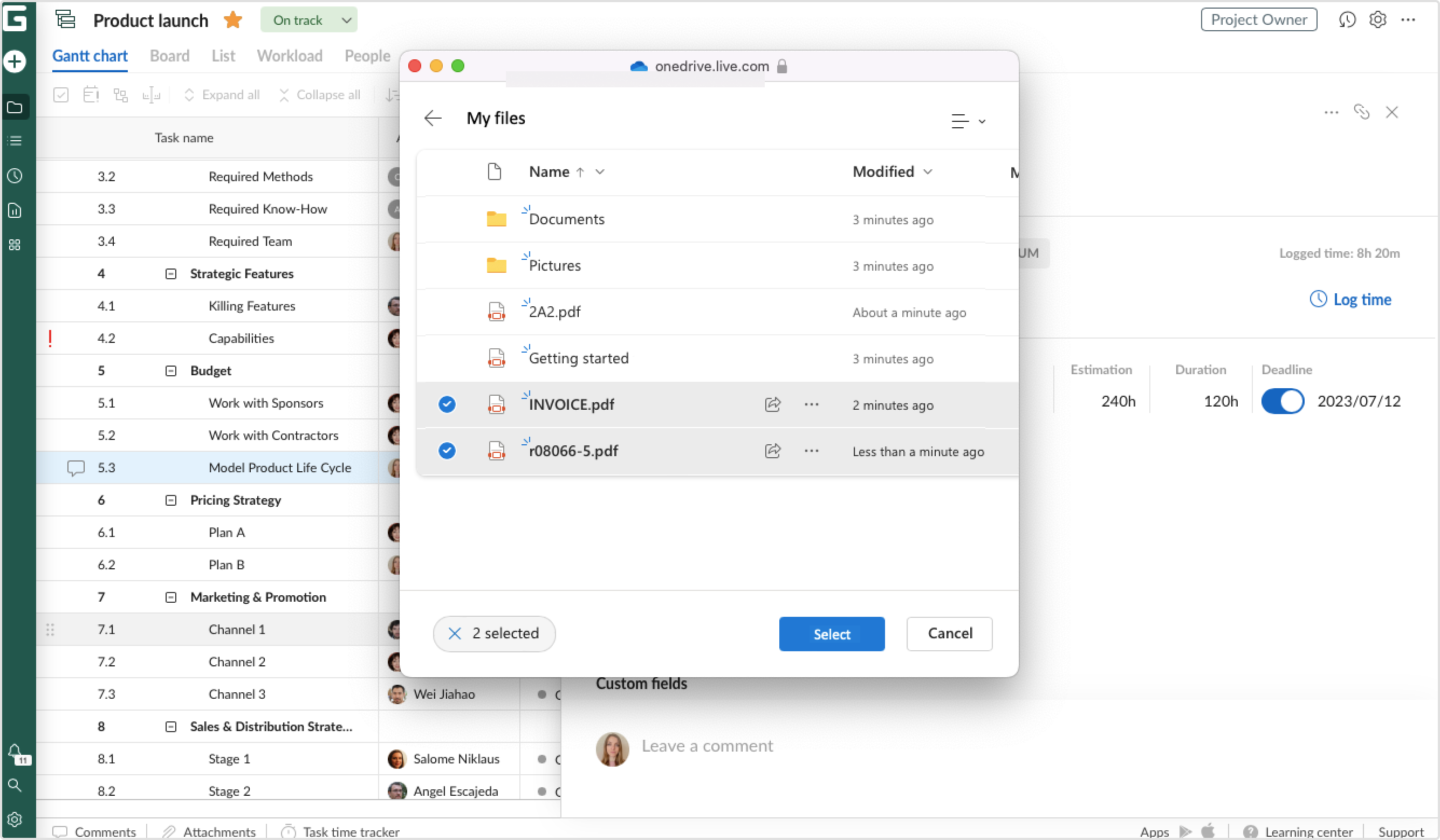 All the selected files are added to the Task attachment section. Users who have access to the task will be able to see the file. However, access to these attached files must be configured in OneDrive.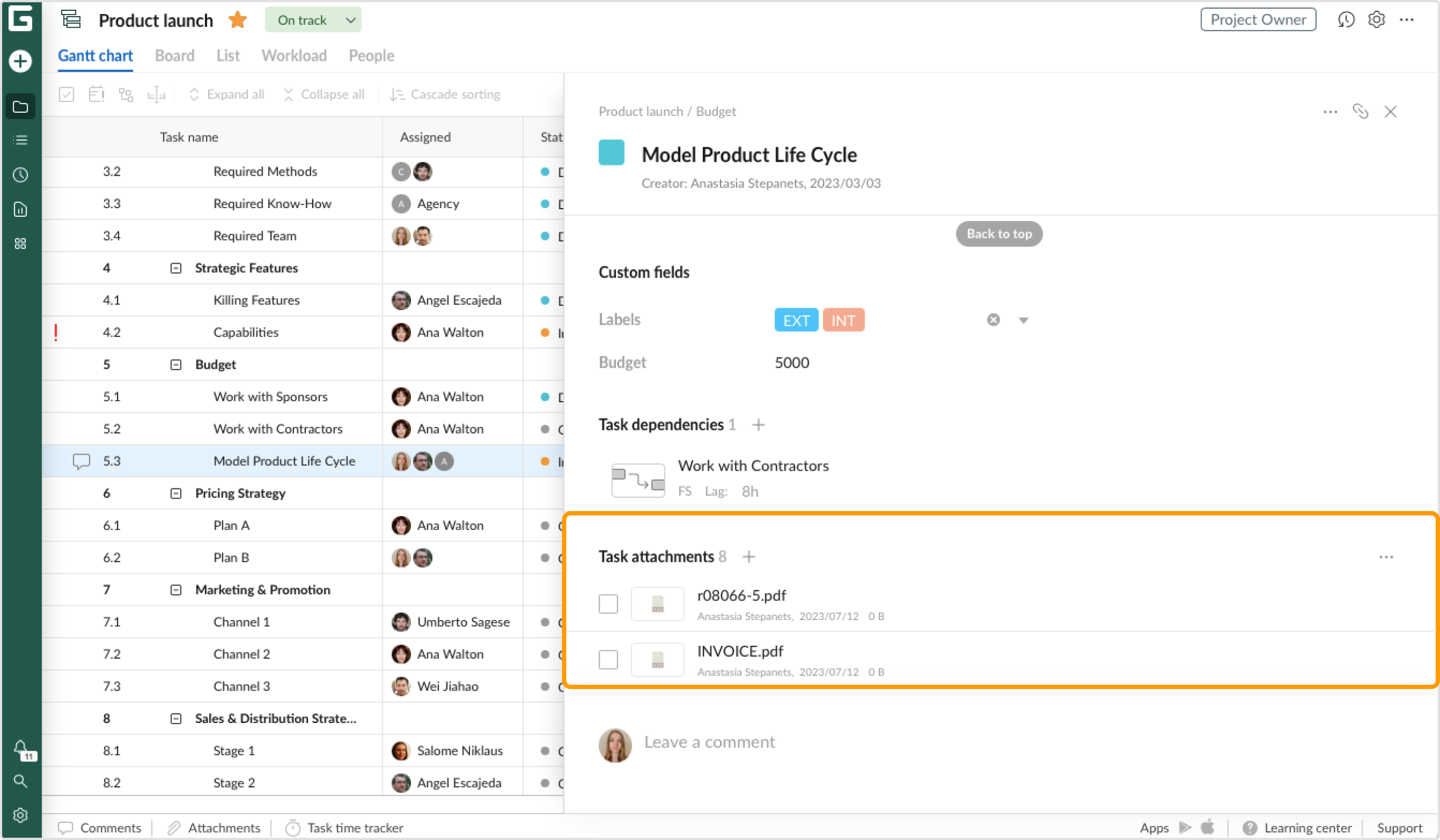 Note that attachments from cloud storage services remain in the cloud storage account and do not take up space in the GanttPRO storage.
Change Microsoft account connected to GanttPRO
You can change the connected Microsoft account any time. For that:
Open

Task settings

and click on

Add attachments

or

Task attachments

sections (if you have any attachments to the task).

Click on

From OneDrive.

Click on

Change account

.

Choose an account you want to connect to, and log in.
This account will be used as a default one to work with attachments from OneDrive.