Note: The possibility to create tasks is linked to project rights. By default, task creation is available for Project Owners, Admins, Project Editors, and Advanced Members. Enterprise users with Custom roles and corresponding permission can also create tasks.
If you import a project or use a template, once you open them, you will see a list of tasks.
However, if you start working on your project from scratch in our project plan builder, it will be empty and you will need to add tasks to it.
There are two ways to add them:
By clicking on the blue

advanced button

Add a task

1

at the bottom of the task list. In that case, just write down the task name and click Enter

. You can continue adding tasks by pressing

Enter

on your keyboard.

By clicking on the three-dots button on the right side of a task and choosing

Add a sibling task

2

.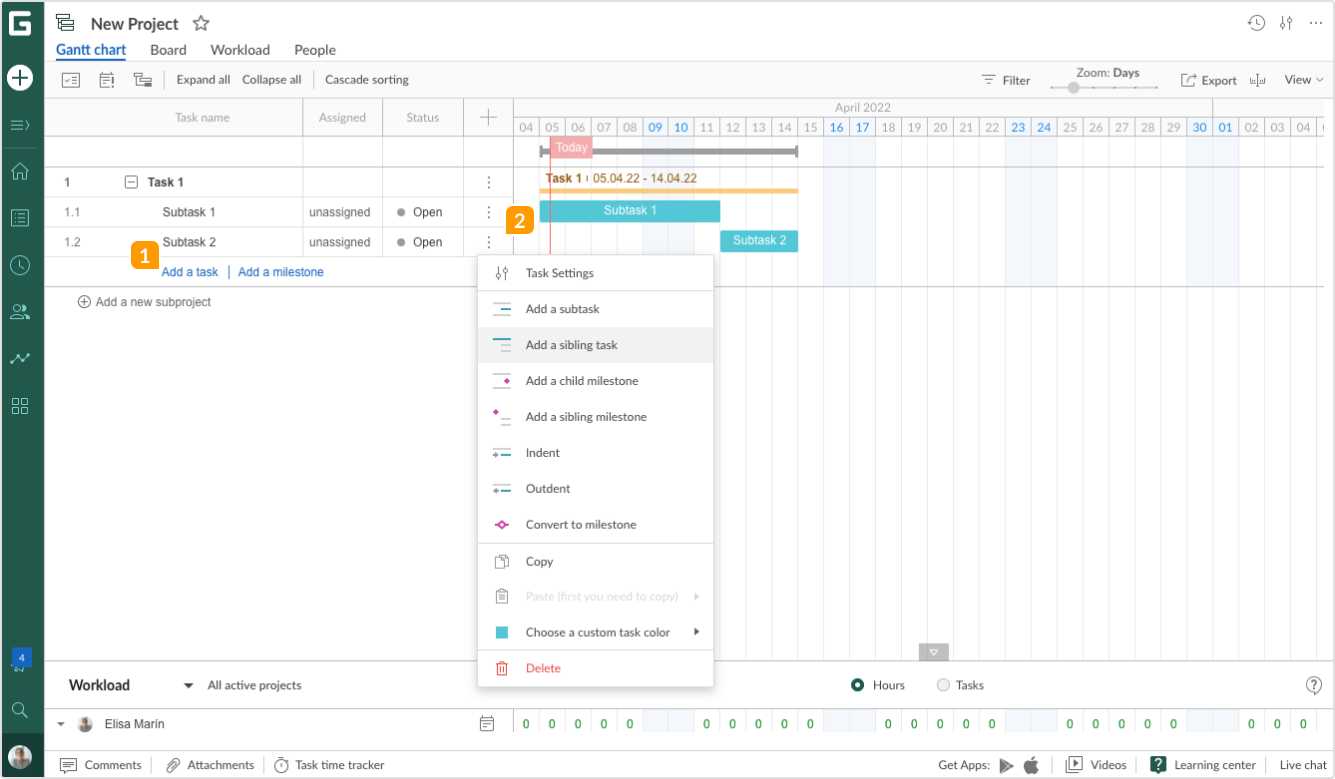 In GanttPRO, you can work with the following types of tasks:
A parent task is a task that forms a group of subsequent tasks inside.
A child task is a piece of work that needs to be done within a group headed by a parent task.
A subtask (the same as a child task) is a piece of work that needs to be undertaken within a group headed by a parent task.
A sibling task is a task of the same level as a previous one.
A milestone is a task with zero duration that marks a significant point or key event in a project life cycle.
If you choose the Add a subtask option, it will create a child task to a previous task. Once a subtask is added, the previous task becomes a parent task. Thus. 1.1.1 is subtask to Task 1, Task 1 is a parent task, and task 1.1.2 is a sibling task to 1.1.1.
You can also add a subtask (1.2.1.1) to a subtask (1.2.1), and there can be up to 16 levels of nesting.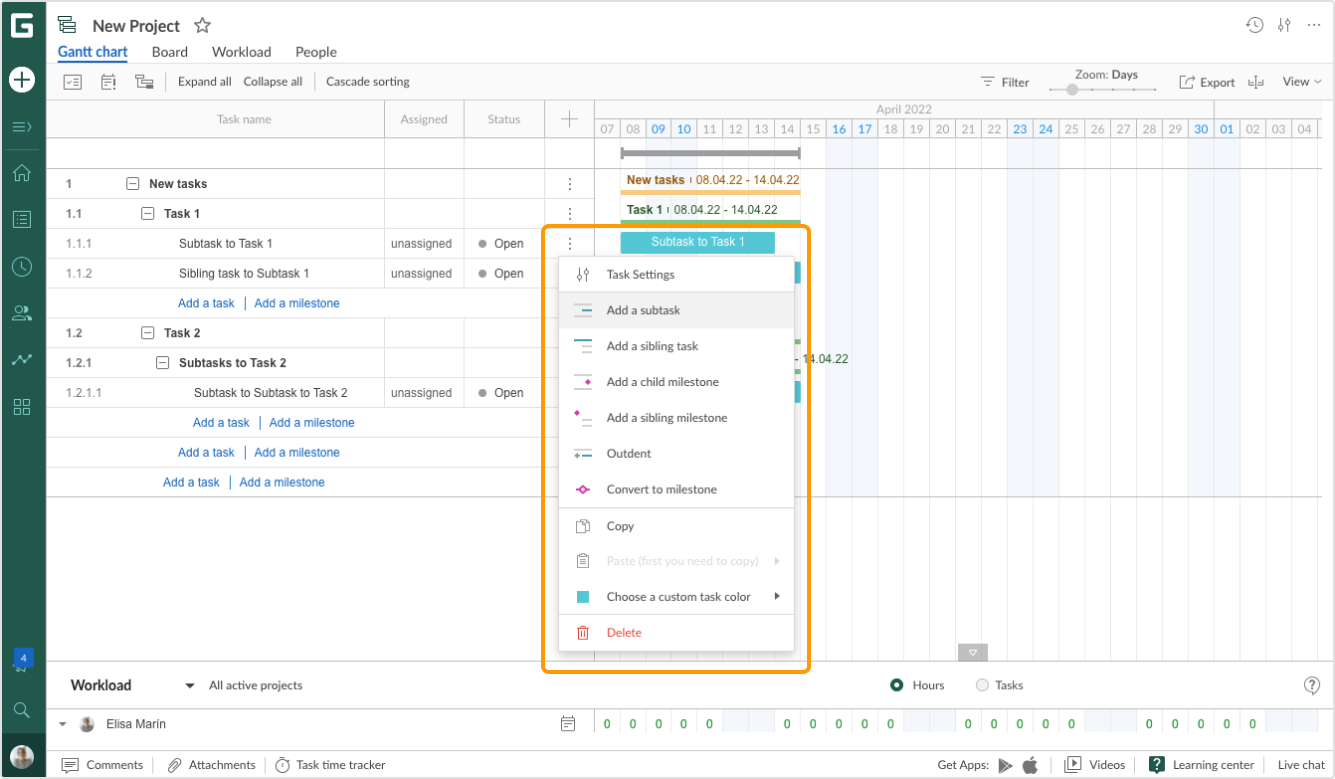 You can reorder tasks in a Gantt chart and Board views by using drag&drop (click on the task and drag it where needed). In the List view, you can change the order in which the tasks are displayed by clicking on certain columns and selecting descending or ascending order.