For quick access in GanttPRO online project maker, you can pin projects.
That way, they will remain in the list of Favorite projects when you open the left sidebar clicking on the corresponding sign in the top left corner.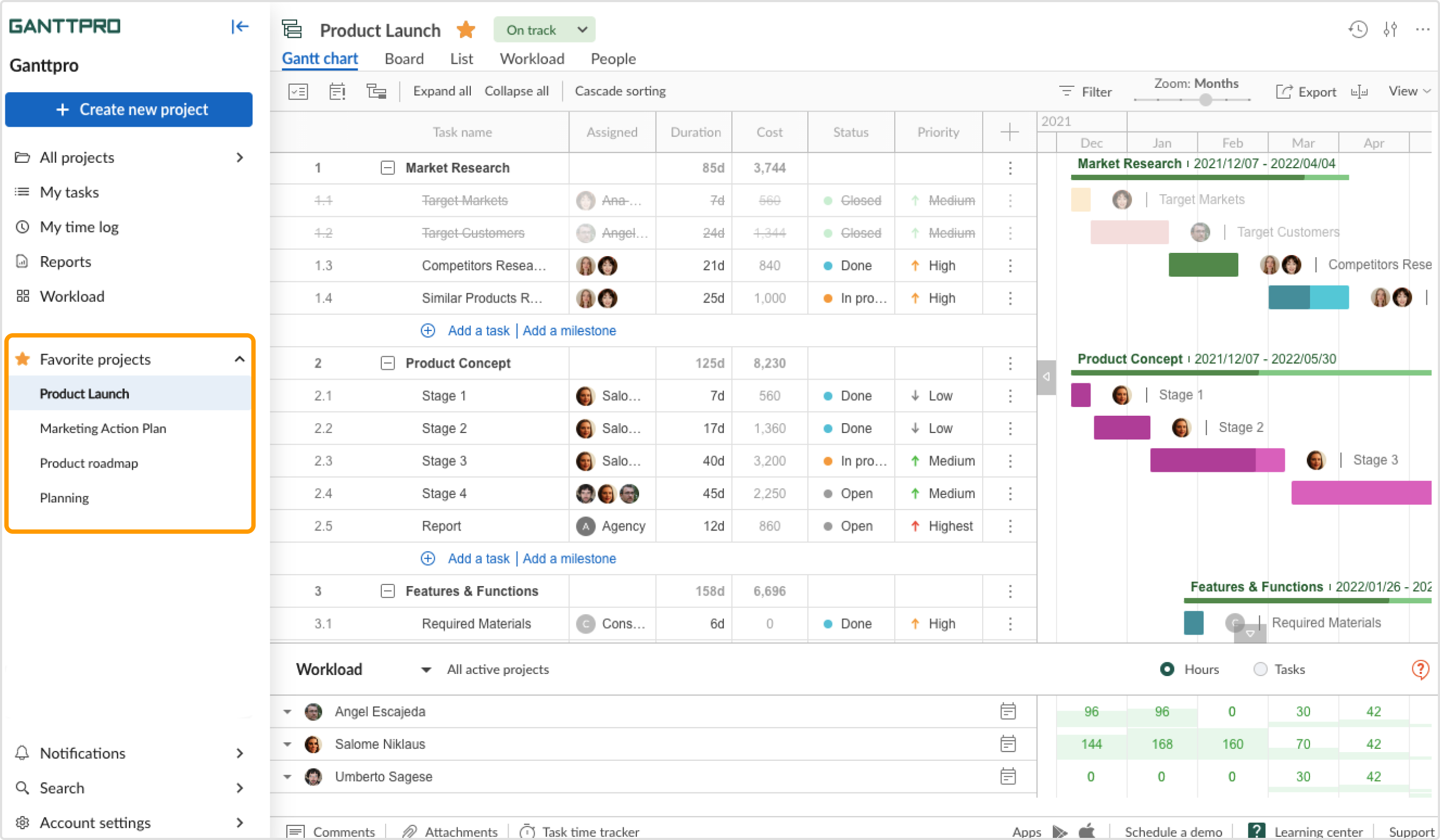 To pin a project, open All projects from the left sidebar and click on the star sign to the left of the project's name in the list.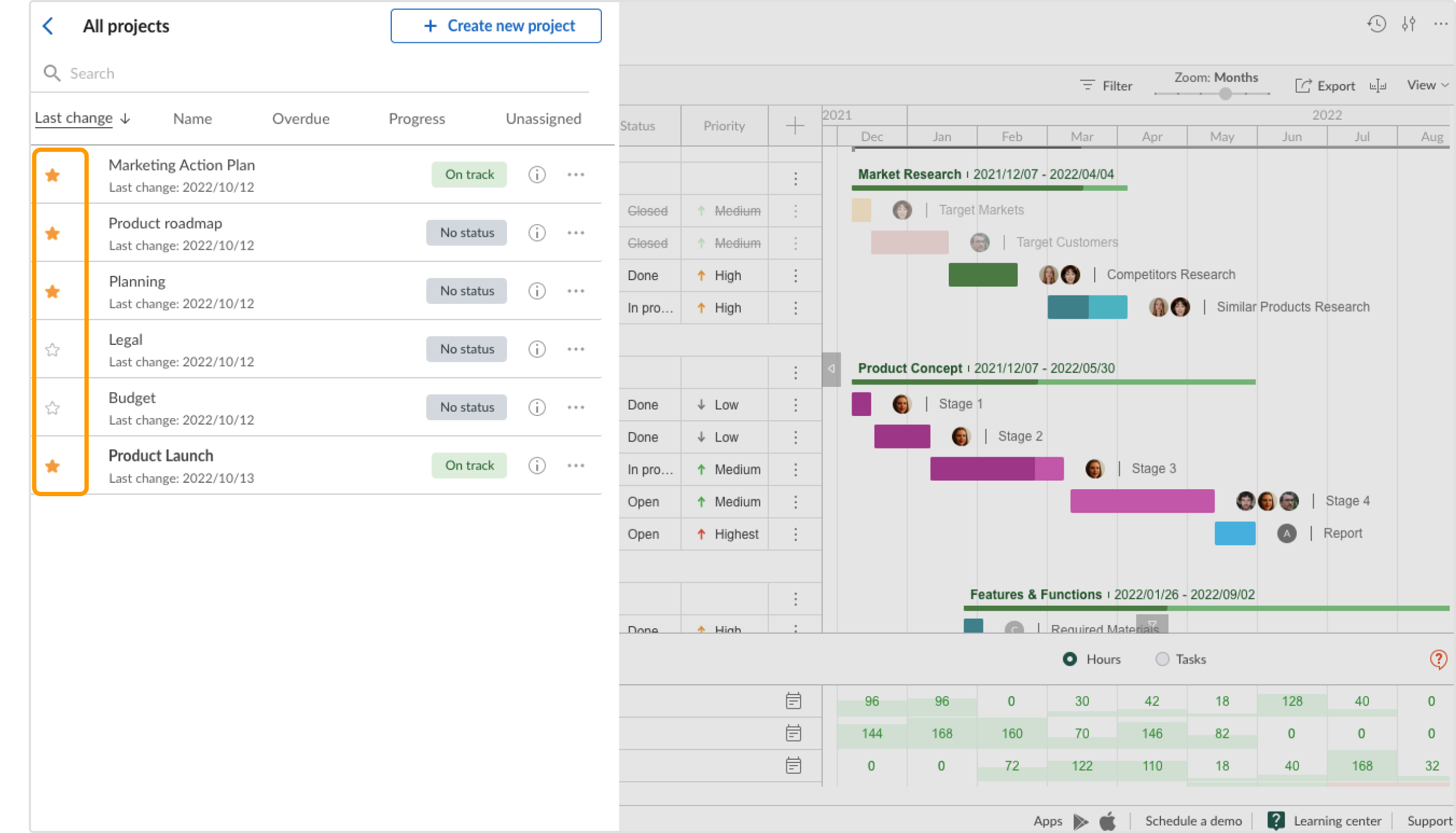 Alternatively, you may pin a project by clicking on the star to the right of its name in the project.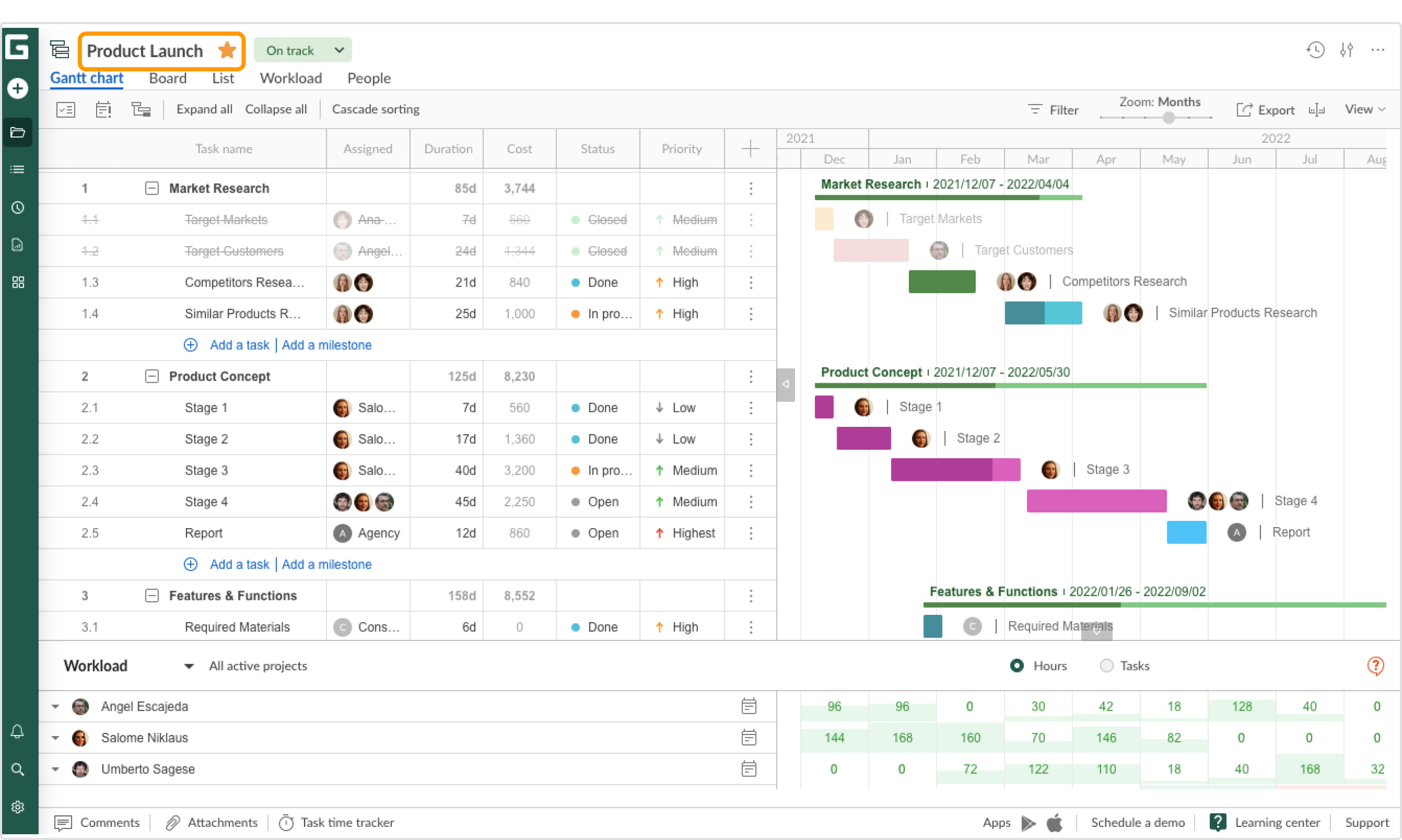 Complete the same steps to unpin a project. Just click on the star sign near the project's name once again and it will be removed from the list of favorite projects.