To set up your team, you have two options.
1. You can do it from the People tab above the top toolbar. This tab will show you only those members and resources that have been invited to a particular project.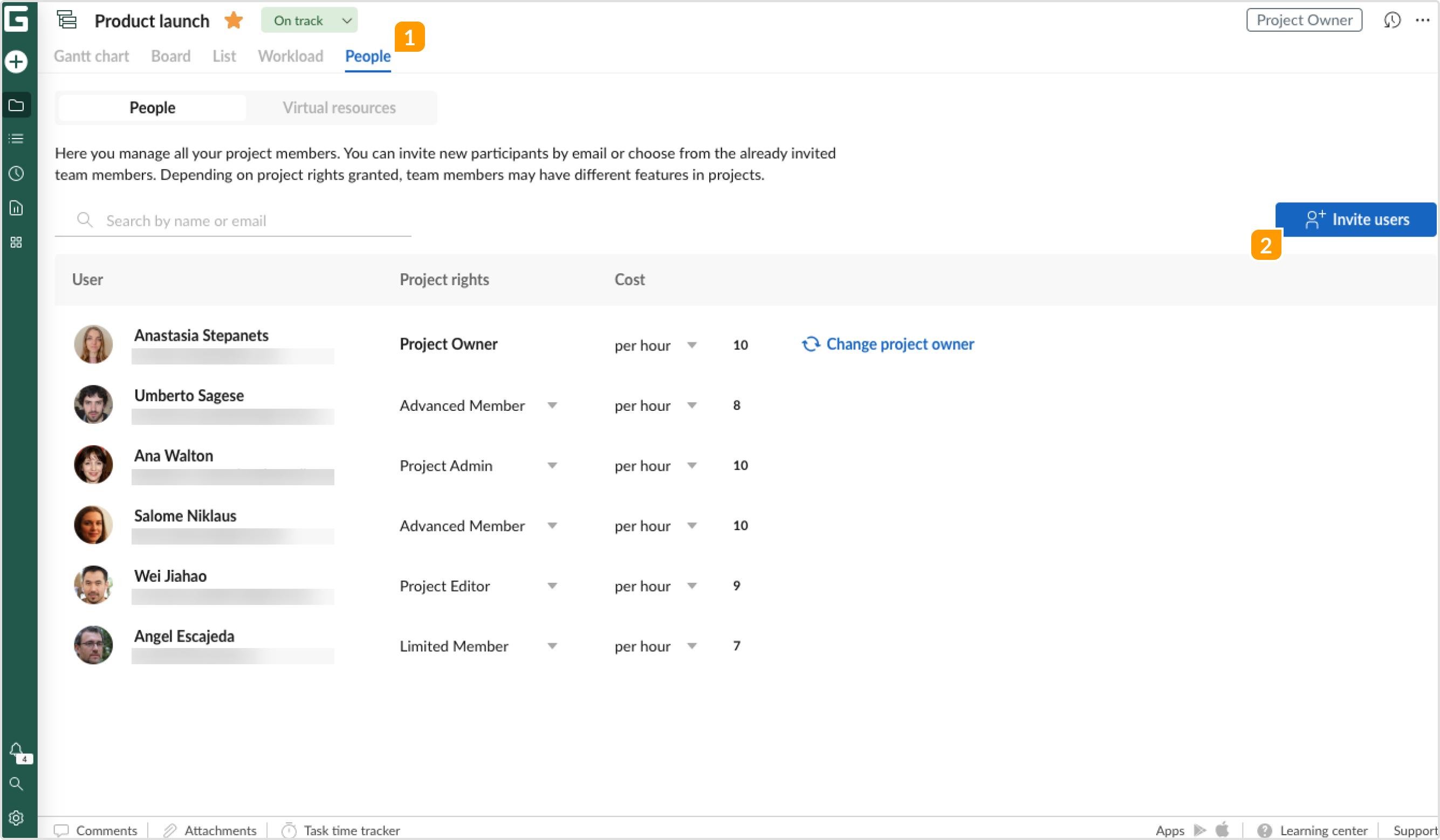 2. You can also do it from the Team and resources section in the Account settings. Just click on the corresponding icon in the bottom-left corner and select Team and resources. This section will show you all the members and resources in your account.