It is also possible to set personal calendars for certain team members and resources. This will help in the calculation of task estimation and duration and in workload and costs management.
Click on the Account settings in the bottom left corner and open the Team and resources section 1. Click on the corresponding user 2 and select Personal calendar in the User card 3.
In the Personal calendar, you can customize the working schedule 1 for a particular resource if it differs from the rest, set working hours 2, and add exceptions 3 like Days off and Custom days.
As an example, you can note vacations or reduced hours established in the contract for a particular project member.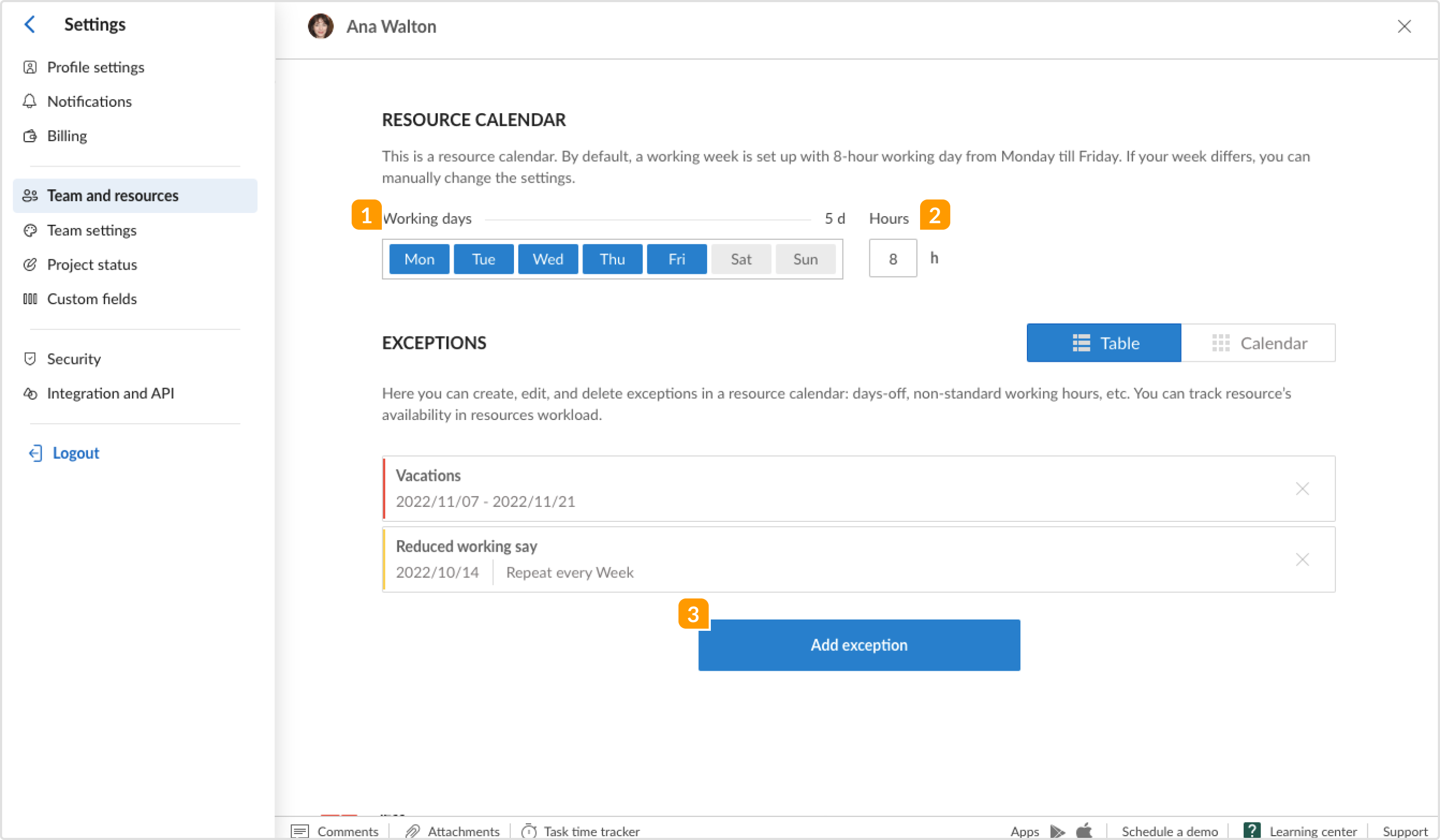 Note that this feature is only available for Business and Enterprise plans.