The comments section facilitates smooth and effective communication and collaboration within the team. It is a place where you can discuss tasks progress, clarify issues, leave comments on the tasks, edit, and delete them.
Thus, it can be used as a work chat, which does not require switching between different applications and keeps you focused on work.
After enabling notifications for comments, you will receive a notification every time someone leaves a comment on your task.
Otherwise, you can check Comments in three different ways:
1. If that is a task assigned to you, you will see the notification in the Activity feed by clicking on the Notifications icon on the left sidebar.
Furthermore, you can open the comment by clicking on the corresponding task right in the Activity feed.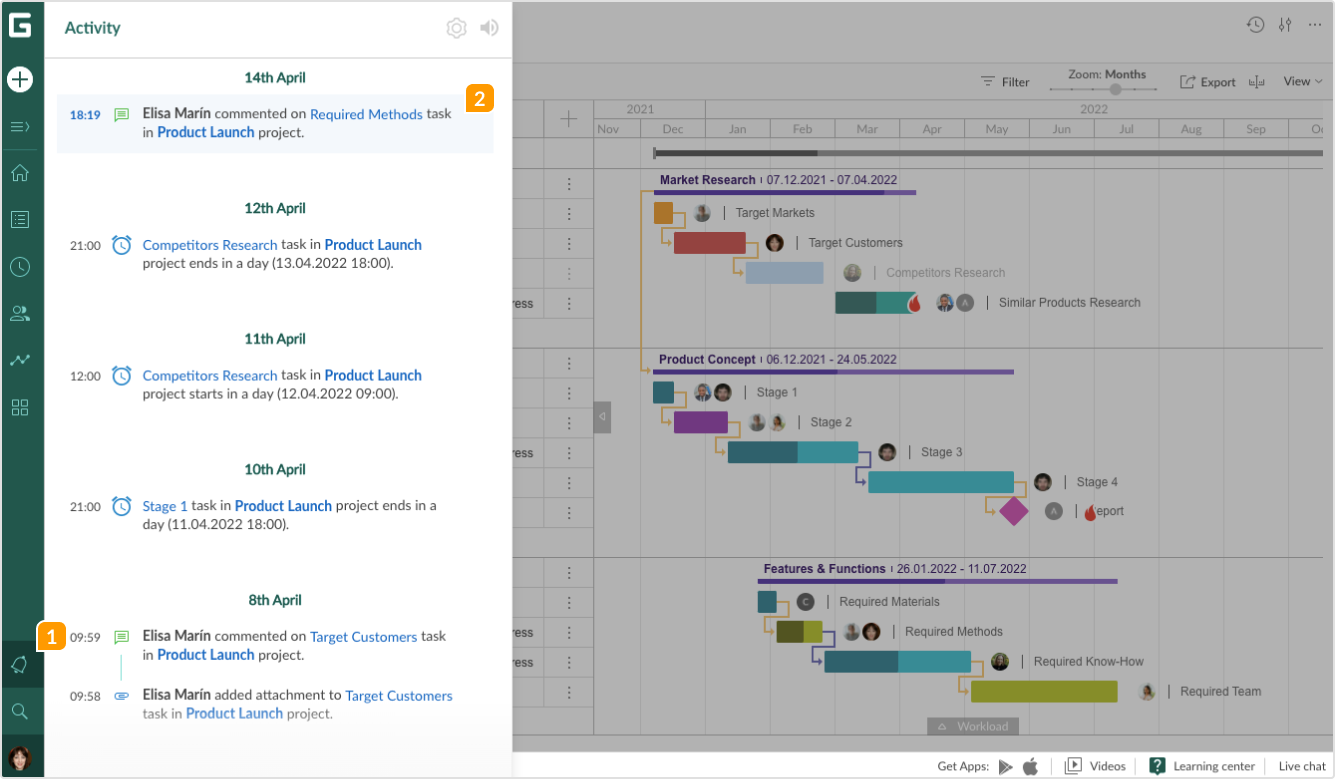 2. At the bottom of the page at the Comments tab for all the tasks and projects depending on the User role.
Once you click on the tab, on the left side, you will see a list of all the projects that have comments inside. You can expand the comments feed for every task and add more comments right here.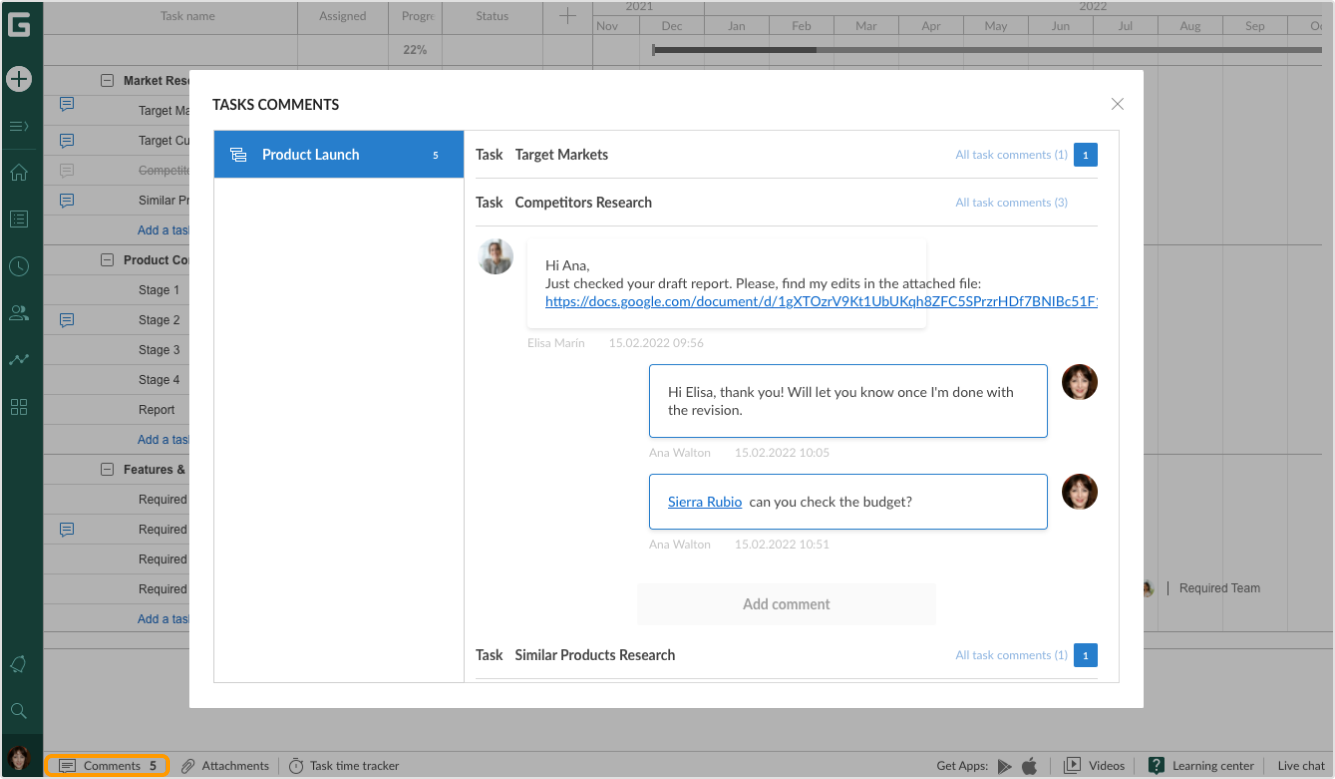 3. If you have enabled Comments in Standard fields, you can see a dialog icon to the left of the task that has comments.
By clicking on it, you will open the Comments section where you can read and leave comments.