A task dependency shows a relationship and connection between tasks that indicates a particular order in which these tasks have to be performed.
In GanttPRO Gantt chart software, dependencies are depicted with orange arrows.
Once you add a new task, hover over its bar on a Gantt chart. You will see little circles at each end of it. To set task dependencies, just connect those circles according to the type of the dependency you need.
There are 4 different types of dependencies:
1 Finish to start (task B can't start before task A is finished);
2 Finish to finish (task B can't be finished before task A is completed);
3 Start to start (task B can start after task A has started);
4 Start to finish (task B can't be finished before task A starts).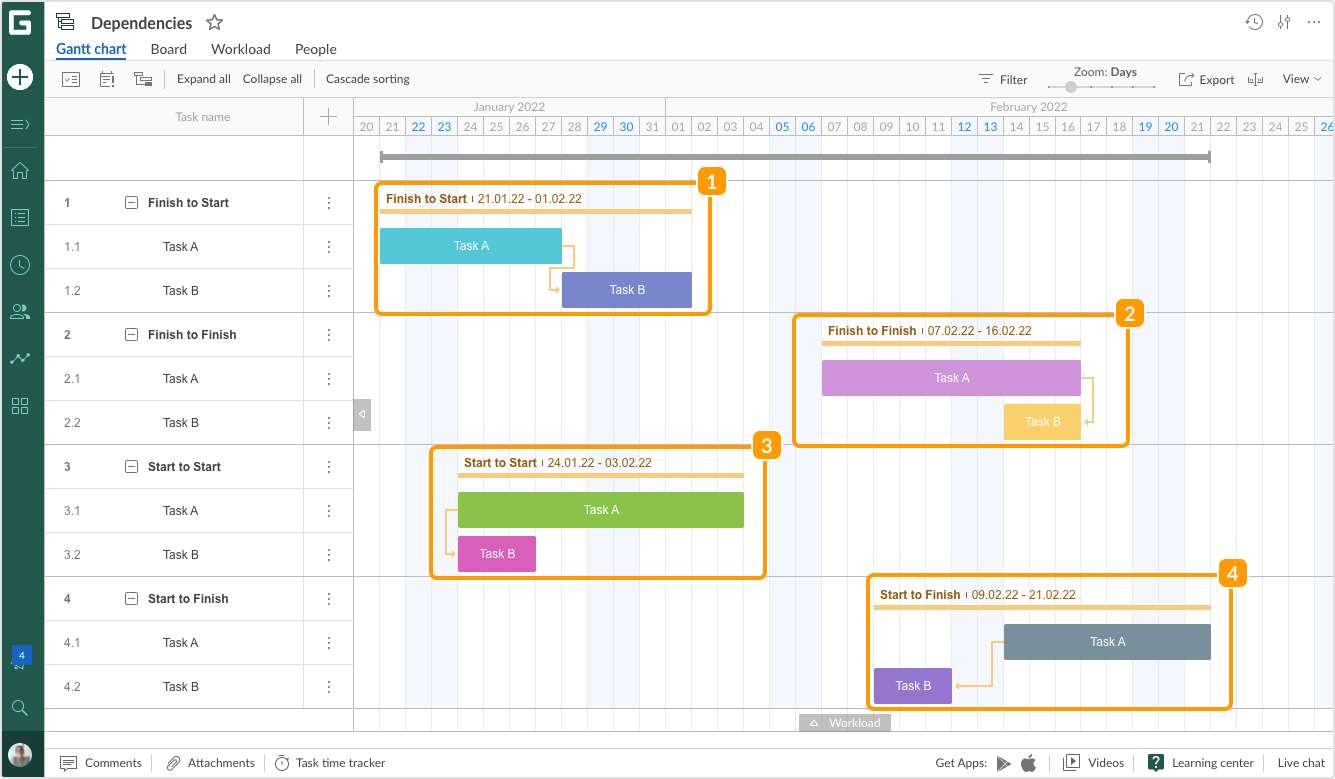 You can also create dependencies between tasks in Task settings and using the Predecessor field in Standard fields.
Note that if you increase or decrease the amount of time for a task with dependencies, all the other tasks it is connected to, will also move on a timeline. In that case, you will also see the indication of the completion delay for all the connected tasks.