Sometimes you may have situations when one of the tasks or subtasks in a chain is to start with a delay (lag time) after the preceding task is finished. Or vice versa, the following task needs to start when the preceding one is still in process (lead time).
In GanttPRO, you can easily keep gaps between tasks or create overlaps between them even when the Auto Scheduling is enabled. So if you need to move the group of tasks on the timeline, the dependencies will be kept just the same as you have set them up.
If you need to set up lead or lag time, click on the dependency between the tasks and you will see the settings "Setup required lag/lead of task". All you have to do now is to add or decrease the required values:
You can set up the lead time with the help of a negative value (-).

You can set up the lag time by adding values (+) to create a gap between the tasks.
Note that the values of the gap (hours, days, weeks, months) are set based on the Duration step set up for your project.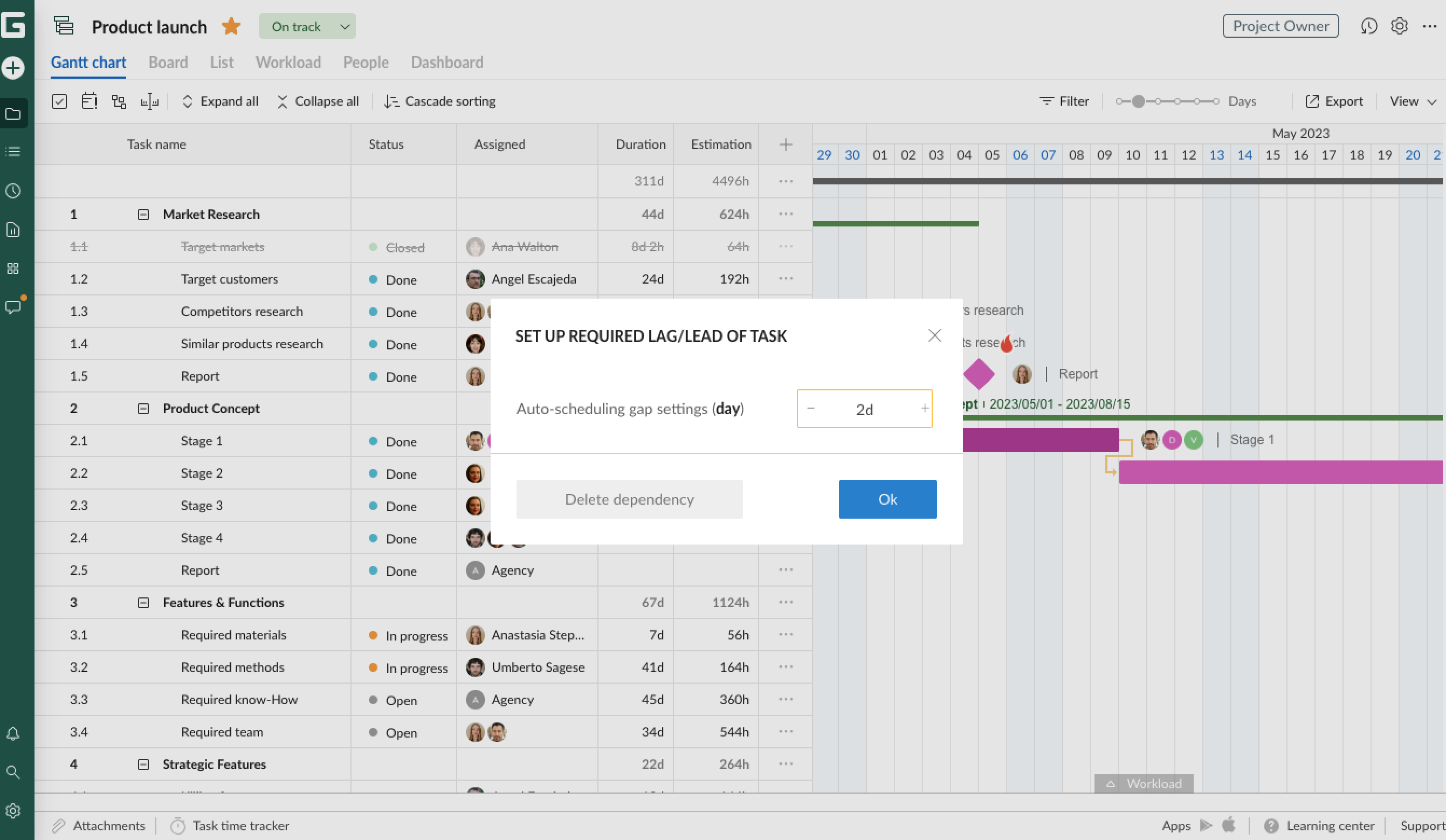 This is how a 2-day delay between two tasks will look like on a Gantt chart.