The options Collapse all and Expand all can come in handy if you have a complex project with a detailed work breakdown structure and plenty of activities.
If you click on Expand all at the top of the project grid, you will see the whole list with all types of tasks.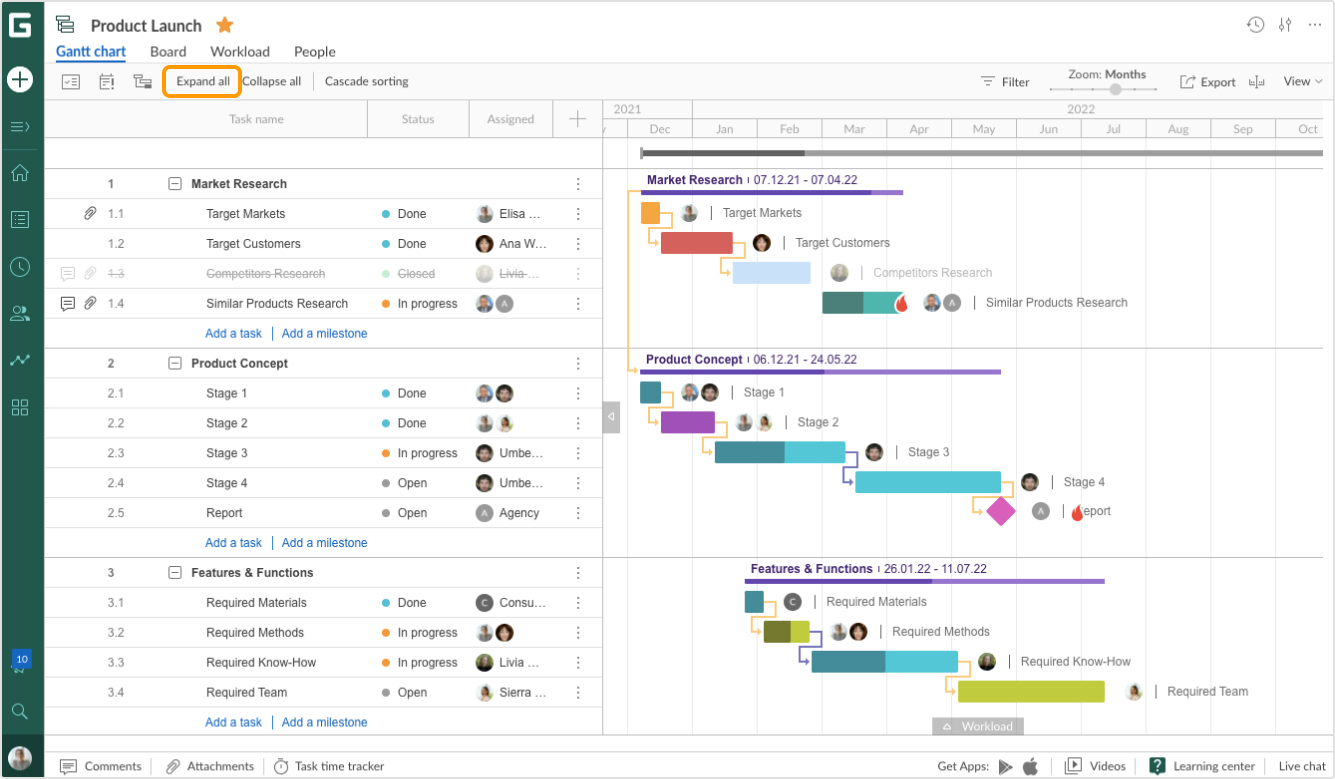 Conversely, if you click on Collapse all, you will see only parent tasks.