As a Gantt chart is a visual tool for planning and monitoring project progress, there is also an option to sort all the tasks in a cascade-like way for an easier following and understanding of the process.
You may enable this option by clicking on Cascade sorting in the top left corner of the project grid.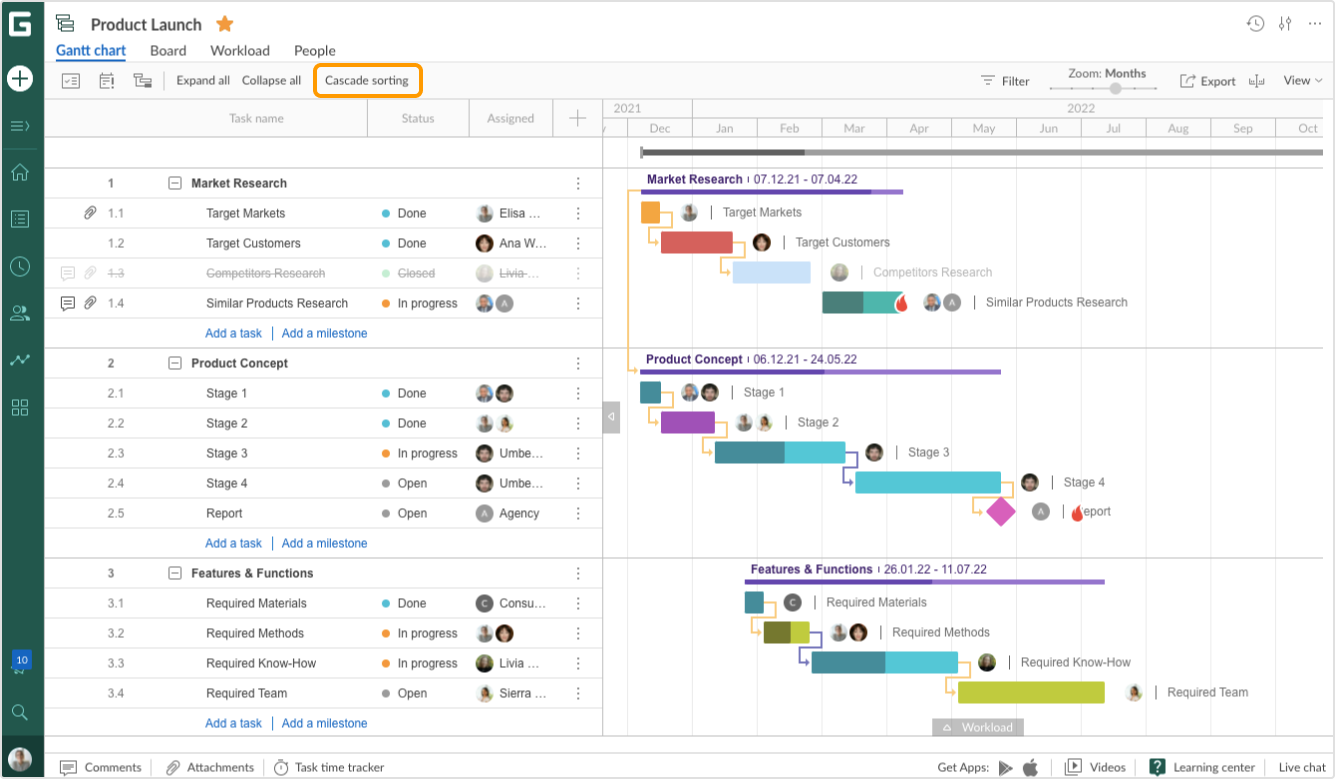 Tasks will be sorted by date: the earlier the start date is, the higher the task is located.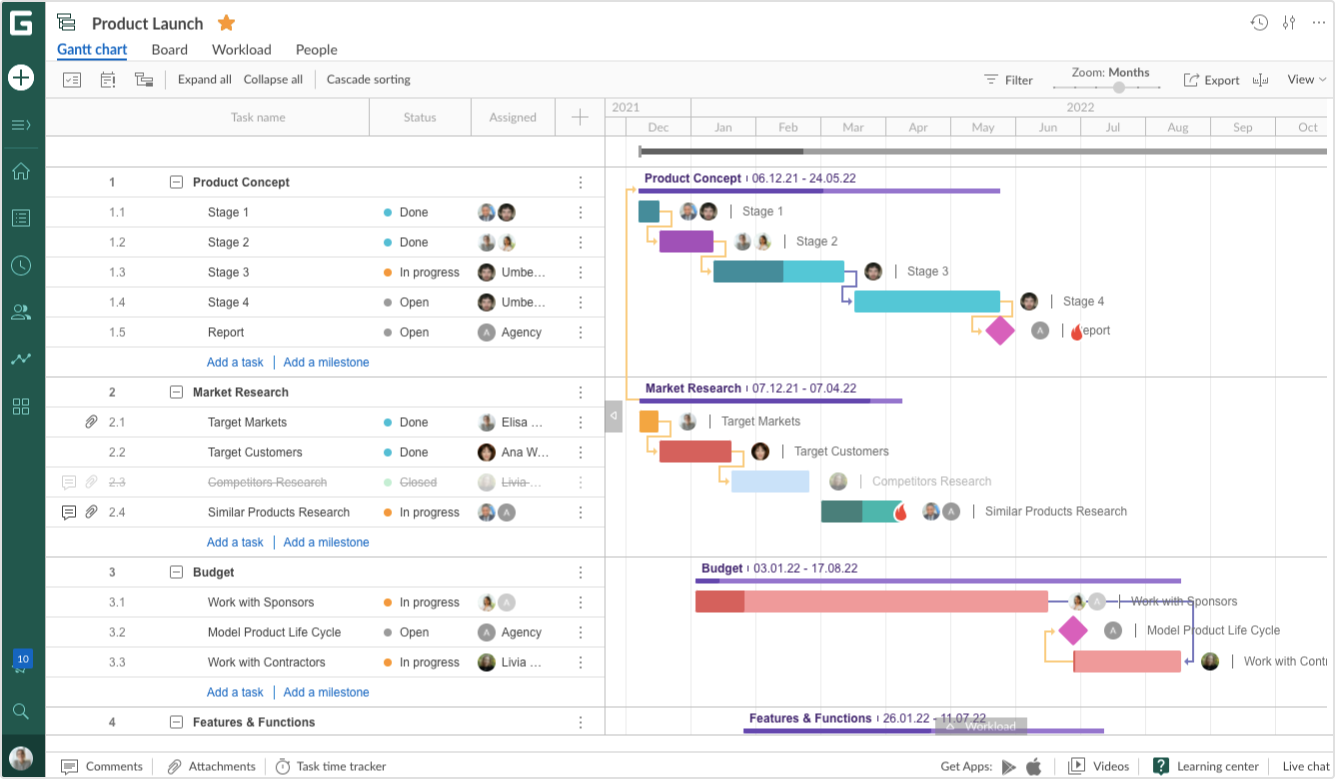 Note that this feature is available for PRO, Business and Enterprise plans.