Note: Duration is the time span in which this task should be completed.
On the other way around, when a project has strict deadlines that cannot be disrupted by any means, you may introduce task duration and let GanttPRO automatically set the estimation based on that.
To enable automatic calculation of task estimation based on duration, open Project settings and select Fixed duration 1 in Workload calculations.
2 Suppose you set a 5-day duration for a task. Therefore, when you assign it to a person with an 8-hour working day, the task estimation will be set at 40 hours. Following the same logic, a task duration of 6 days will be displayed with a 48-hour estimation.
3 If there are more than one person assigned to a task, the estimation will be also divided between the assignees. Therefore, for a task with a 2-day duration and 2 assignees with an 8-hour working schedule per day the estimation will be set at 32 hours.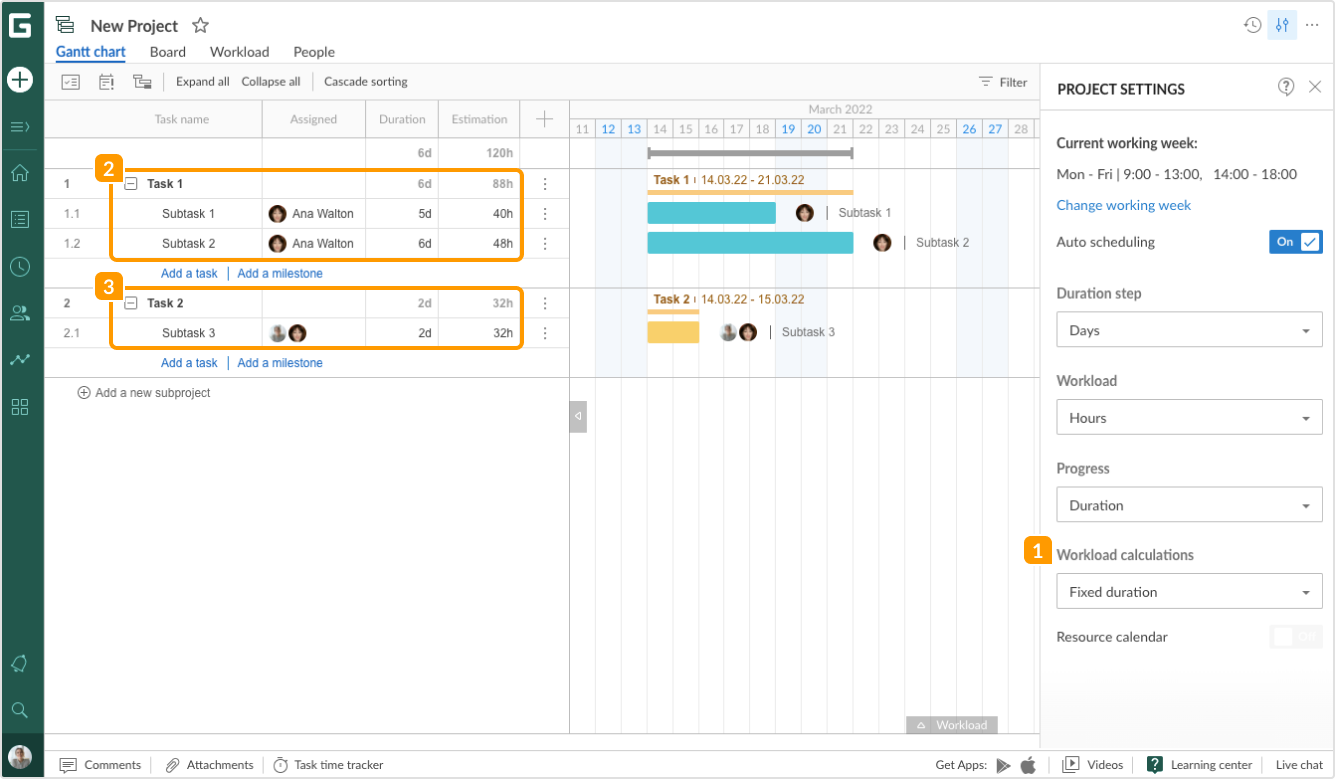 Note that duration and estimation are interrelated. Thus, every time you manually change one of these parameters, the other one will be automatically readjusted.