Open Time log in any of the three ways mentioned here (from the Time log field in Standard fields; from the Time log section in Task settings or from Task time tracker).
In the Time log tab

1

, enter the time spent on a task

2

using the arrows or typing the numbers directly.
Current date will be set by default, but you can type in or select in a calendar

3

any other date. Thus, if you did not log time on the actual date, you can always do it later.
It is also possible to leave a comment

4

if needed, e.g. explaining delays, unexpected changes, or just leaving notes.
Once you are done, click on Save 5.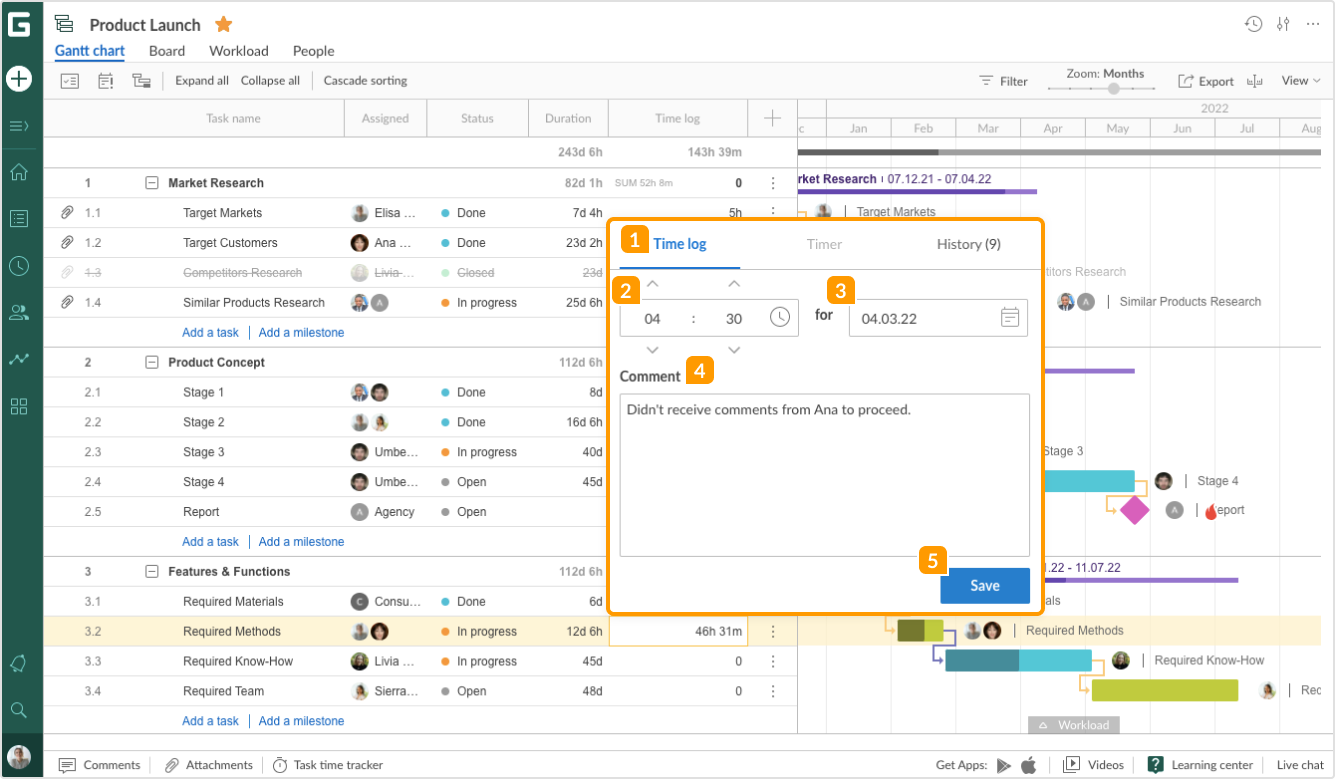 After saving your Time log, you will be redirected to the History tab 1. All the time logs 2 from everyone who is working on that particular task are recorded here. In this tab, it is also possible to read comments 3, edit time logs 4, and delete records 5 if needed.