Open Time log in any of the three ways mentioned

here

.

Start a timer.

Stop it once you are done.

Click on

Save

.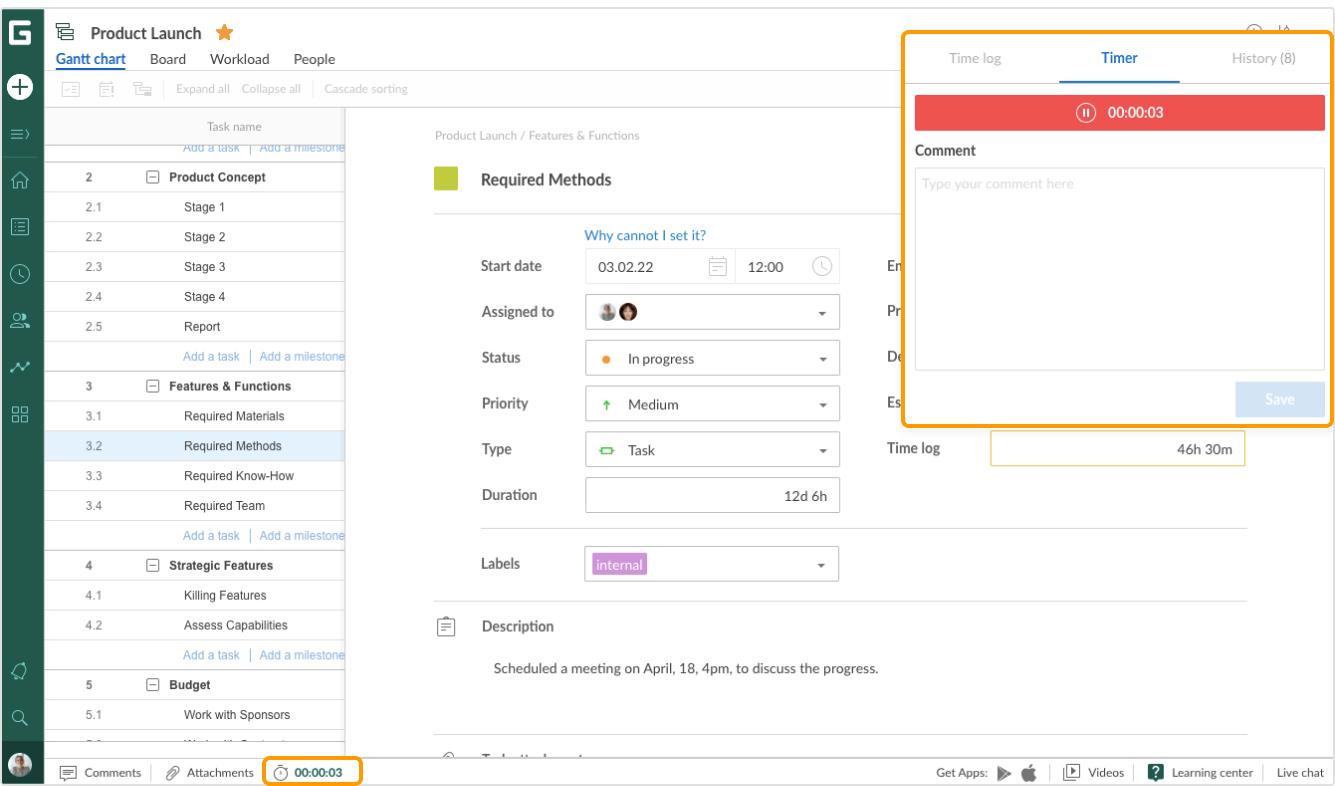 After saving your Time log, you will also be redirected to the History tab 1. All the time logs 2 from everyone who is working on that particular task are recorded here. In this tab of the Gantt diagram maker, it is possible to read comments 3, edit time logs 4 and delete records 5 if needed.