1. Open Time log in any of the three ways mentioned here (from the Time log field in Standard fields; from the Time log section in Task settings or from Task time tracker).
2. Start a timer.
3. Stop it once you are done.
4. Click on Save.
You can also check the time logged at the bottom of the page, when the timer is ON.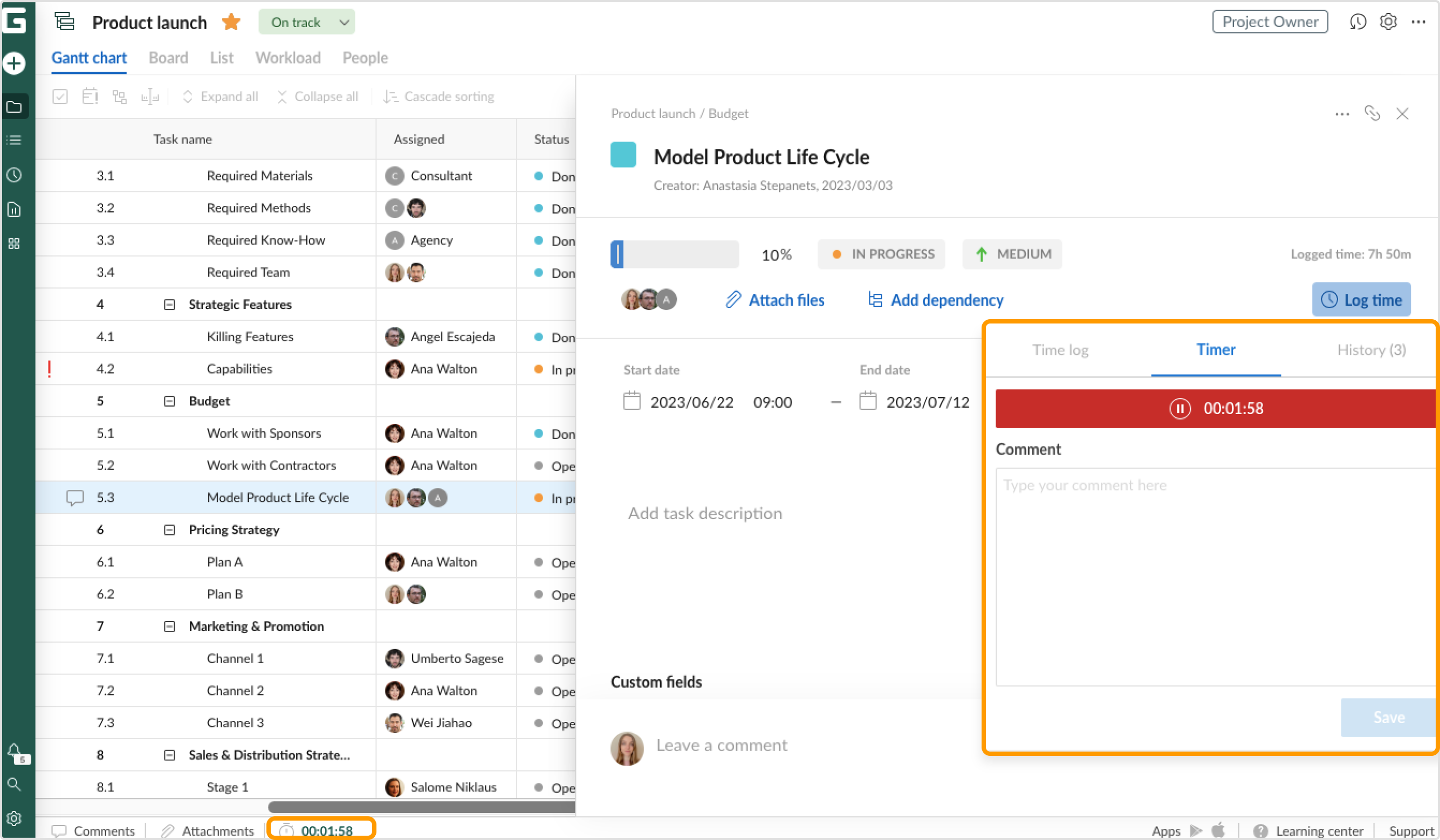 After saving your Time log, you will also be redirected to the History tab 1.
Here, you can:
2 see all the time logs from everyone who is working on that particular task are recorded here.
3 read comments
4 edit time logs
5 delete records if needed.