In the My time log tab 1 on the left sidebar, you can see the list of tasks 2 that you have logged time for, as well as its directory 3, date 4, time 5 and comments 6. The latter three parameters (date, time, and comments) can also be edited by clicking on the corresponding field.
Note that you can only edit those values that have been logged by you.
Additionally, in this tab, it is possible to:
7 See the total time spent on tasks in a certain period of time.
8 Group logs by task name, project, date, and time.
9 Sort logs out in ascending or descending order by clicking on the corresponding field.
10 Filter logs and save filters.
11 Export your time log.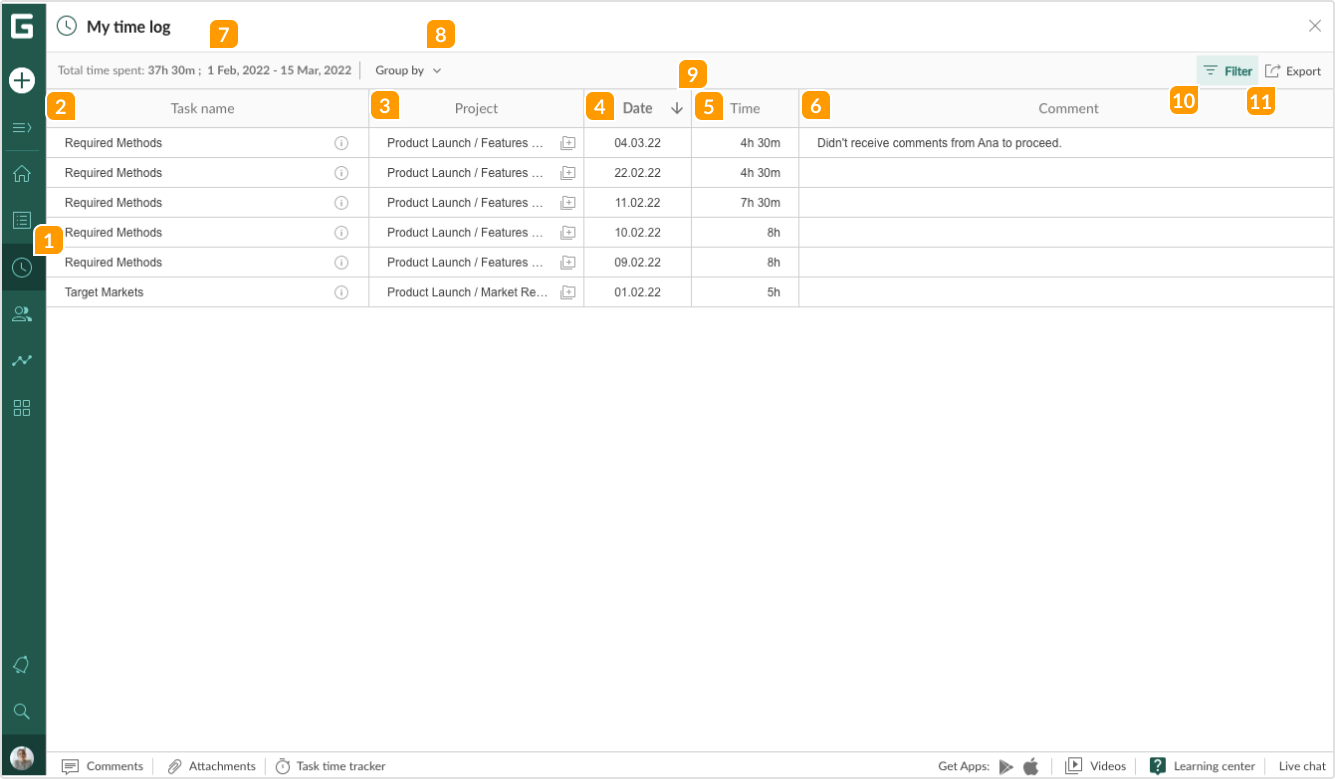 Note that according to a default filter for this tab, you will automatically see time logs for the current month 1.
You can either reset 2 or clear 3 the filter or apply other available filters 4.