A critical path is the sequence of tasks that have to be executed for the timely completion of the project. With the GanttPRO's Critical Path feature, you will be able to see all the tasks that directly impact your project completion date.
Following critical tasks can be helpful to redistribute resources from other not so important tasks when there is a probability that the project may be going behind the schedule. Or, to focus on tasks with higher priority should the circumstances require.
To enable critical path on a Gantt chart, go to the top left corner of the project grid and click on the corresponding sign. All the critical tasks will be highlighted in red.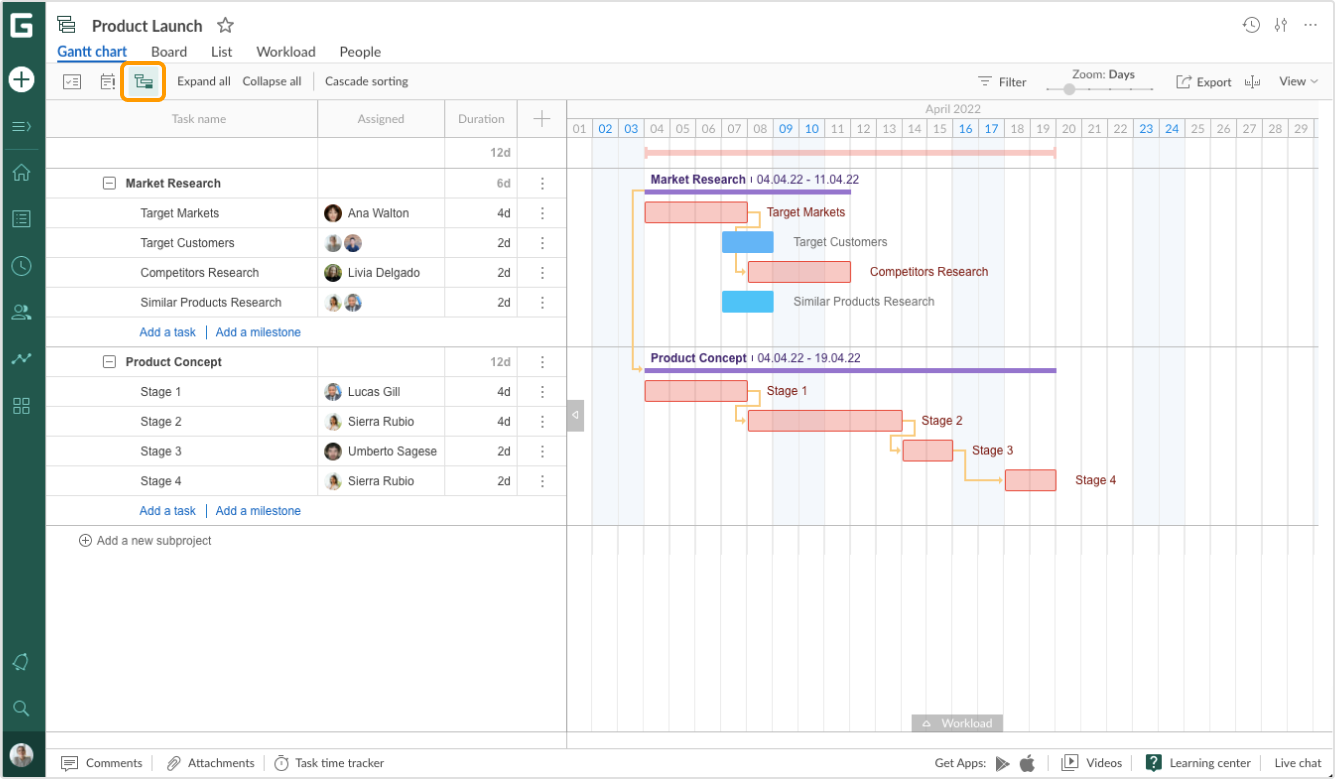 Let's use this example to see how to reduce the overall project duration by managing critical tasks. As we can see, tasks "Stage 1", and "Stage 2" in Product Concept are the longest ones and impact directly project completion date. Thus, we can redistribute resources from the other tasks to these ones, so that they can be finished earlier.
In particular, in our case, we can reassign project members from the tasks "Target Customers" and "Similar Products Research" to the tasks "Stage 1", and "Stage 2". Project duration will be reduced by 5 days.
Another option could be to invite other team members to the project or hire external consultants.