GanttPRO is designed to streamline and manage team collaboration. Team members usually have different capacities and responsibilities. To be able to manage that in the software, you have the possibility to configure roles and rights for every user.
This will help you to ensure that users have the appropriate level of access based on their responsibilities and minimize confusion. Everyone will be able to focus on their specific tasks without being overwhelmed by unnecessary information or functionalities.
Additionally, rights and roles configuration is beneficial for those who want to maintain data security. By controlling users' access to project information, you may protect sensitive data, reduce the risk of data breaches and ensure compliance with data protection regulations.
There are two levels of permissions in GanttPRO:
Account roles

that are linked to general and high-level possibilities within the account, and;

Project rights

that are configured for actions that users can execute in particular projects.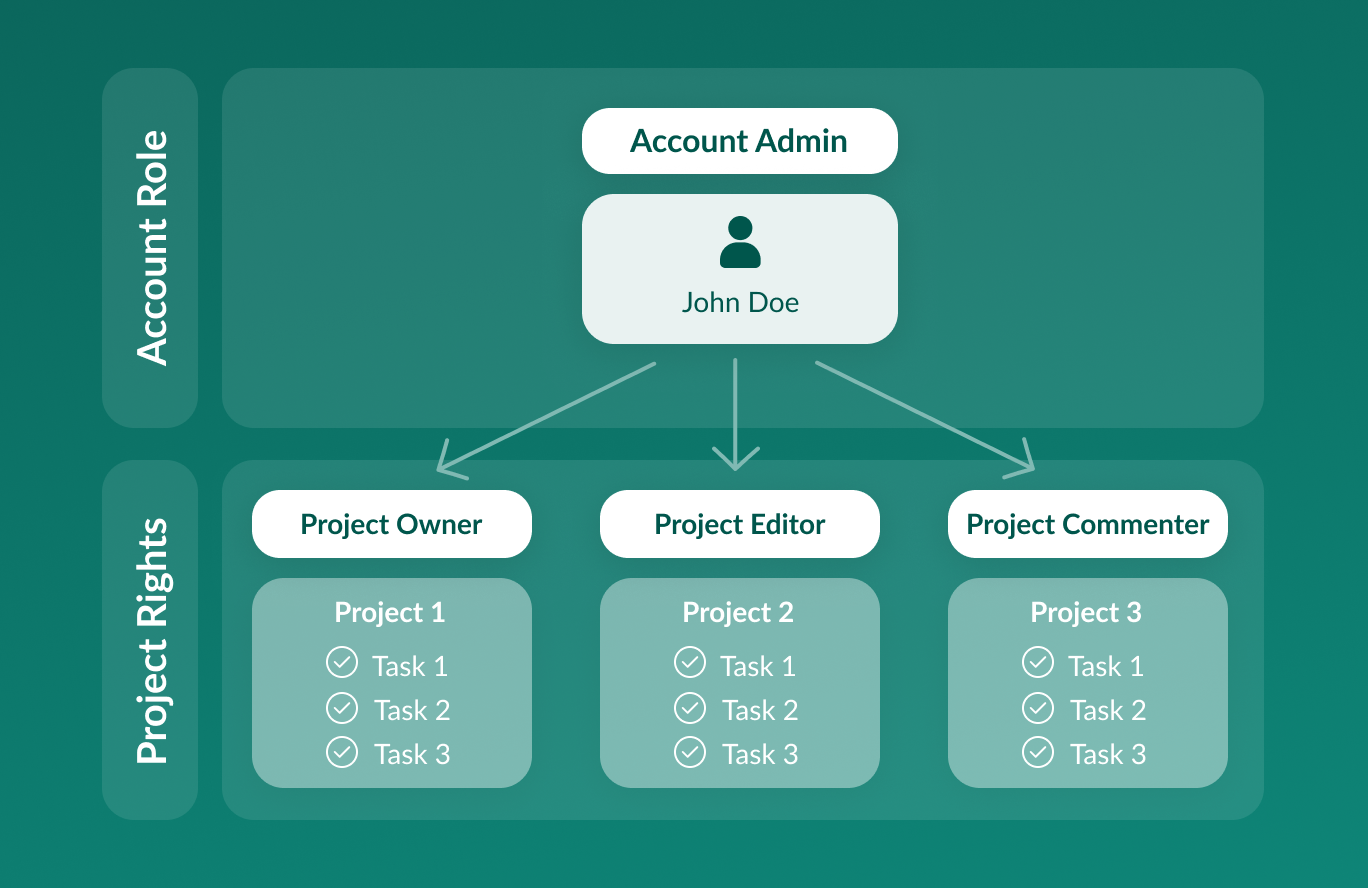 Default Account roles are available for users of any GanttPRO plan. Enterprise plan users may customize the roles according to their needs.
Default Project rights are available for users of any GanttPRO plan. Apart from that, additional rights can be enabled on Business and Enterprise plans. Enterprise users may create fully customized rights.