In GanttPRO, you can create your own template from scratch or save your project as a template if you have already created one and want to use it as a reference later on.
In order to do that, click on the three dots button in the top right corner of the page and then choose Save as template.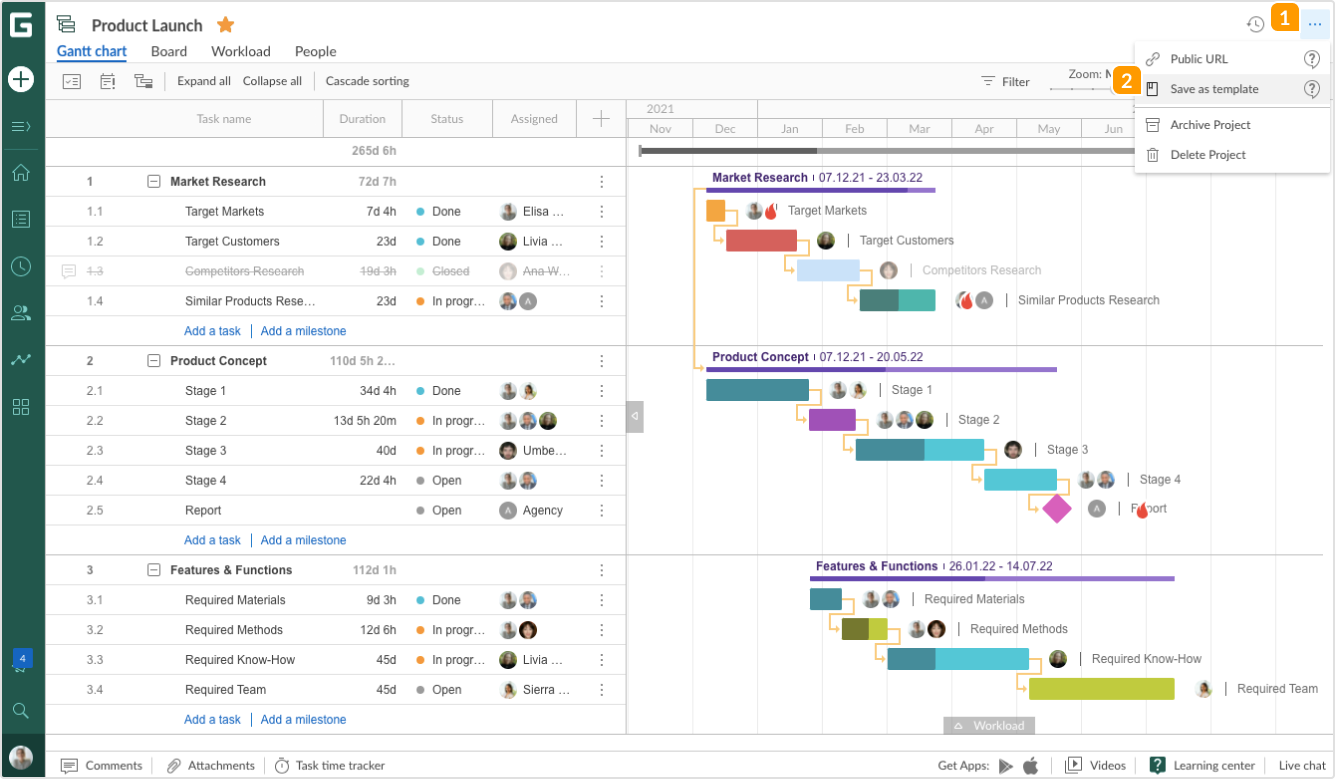 Then, enter the name of the template 1. If you want to share the template with the Owner and/or Administrators, check the box for Share template with the team 2, and click on Save 3.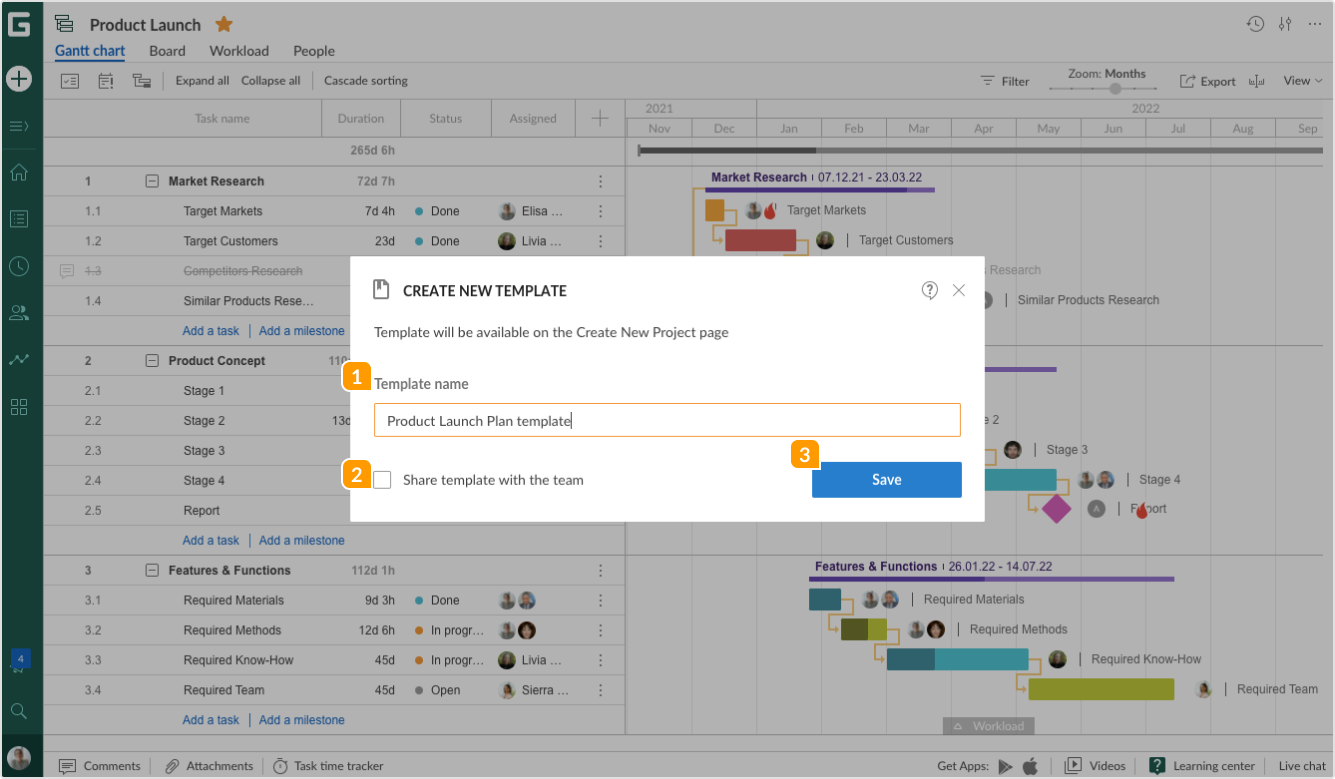 The template is now available on the Create new project page. If you want to open it, click on the plus icon in the top left corner of the page and select Create new project. Then choose the saved template from the list in "My Templates" and click on Create new project.