This feature is particularly useful for the account Owners and project managers, as it facilitates the gathering of information related to one of the major project resources - time and costs. You can further use it to assess the results, find ways for optimization, and draw inferences for further planning.
Most notably, there is no need to put it down manually, since all the information is synchronized in real-time. So all you have to do is to choose which data should be included in the report and that's it. This will save you a considerable amount of time.
In GanttPRO, it is possible to create two types of reports:
To create them, click on the Report tab 3 on the left sidebar and then on Create according to the type of report you need (4 or 5).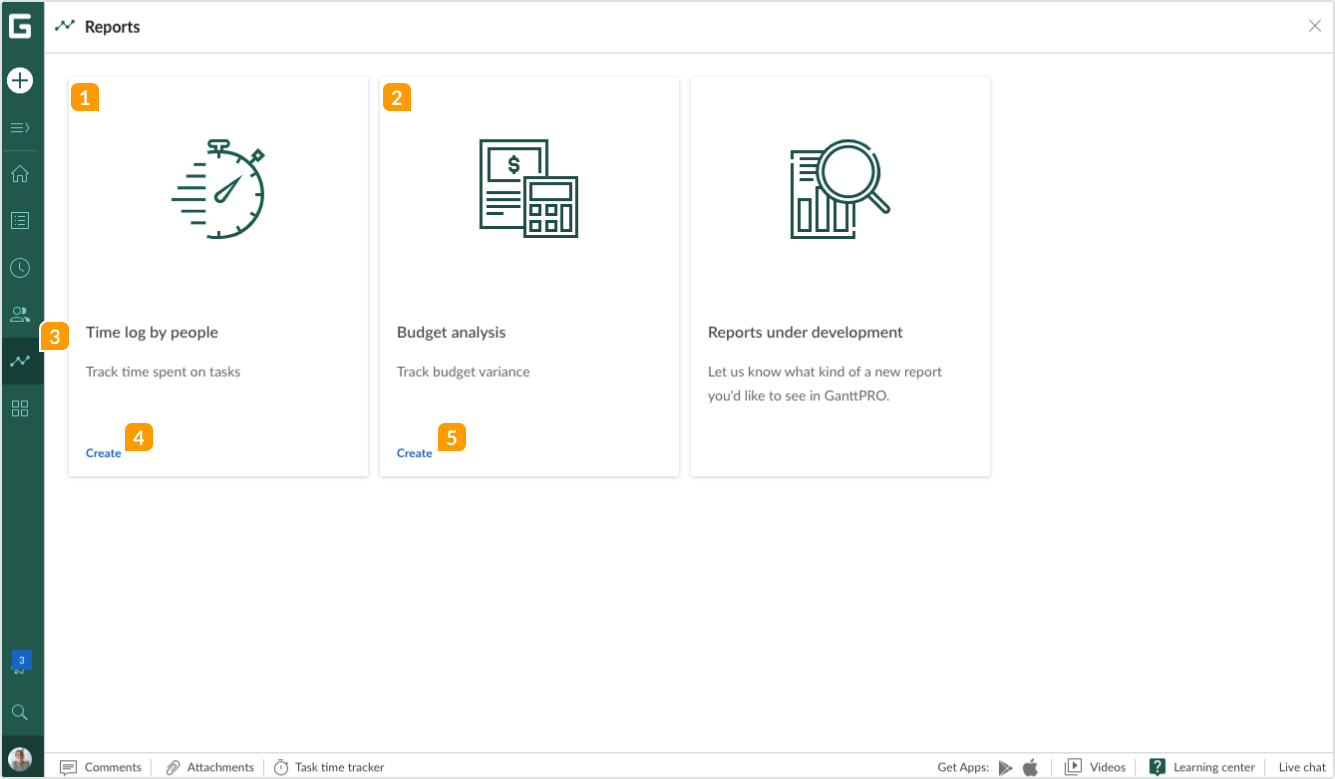 Note that this feature is only available for Business and Enterprise plans.
Within these plans, reports can be generated by Account Owner, Account Admins and Enterprise users with a Custom role and corresponding permissions.