You can invite people to join the team by sending out the invitation to their email addresses in the Team & Resources and People tabs.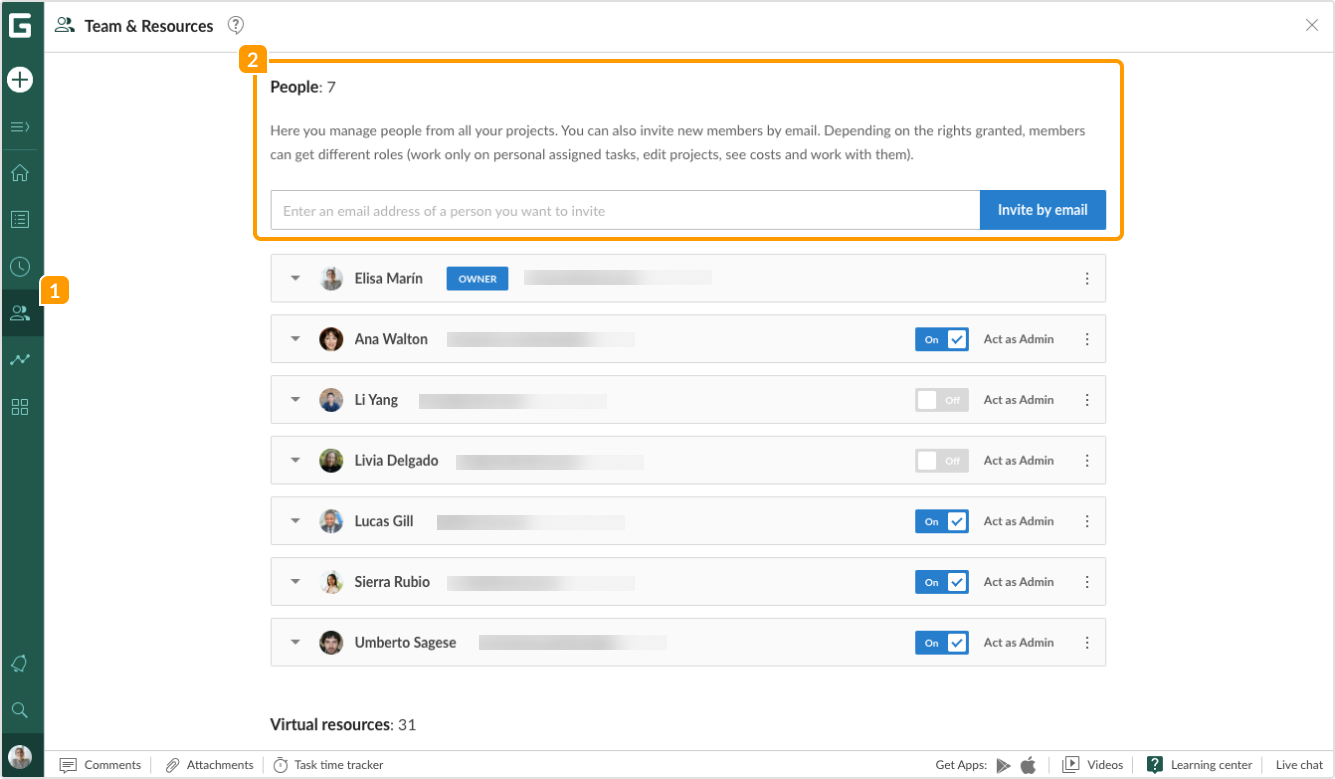 Here is a detailed explanation on how to do that.
After the person you have invited to the team accepts the invitation and signs up, you can configure user permissions, set a personal calendar, assign tasks, and start collaborating on the project with that person.