GanttPRO Owners and Admins can create an unlimited number of projects. To do that, click on the plus icon in the top left corner of the page and select Create new project 1.
Here, you can also add the Project name 2, Start date 3, Duration step 4, Working days 5 and hours 6. Bear in mind that these parameters can be changed in Project settings afterward.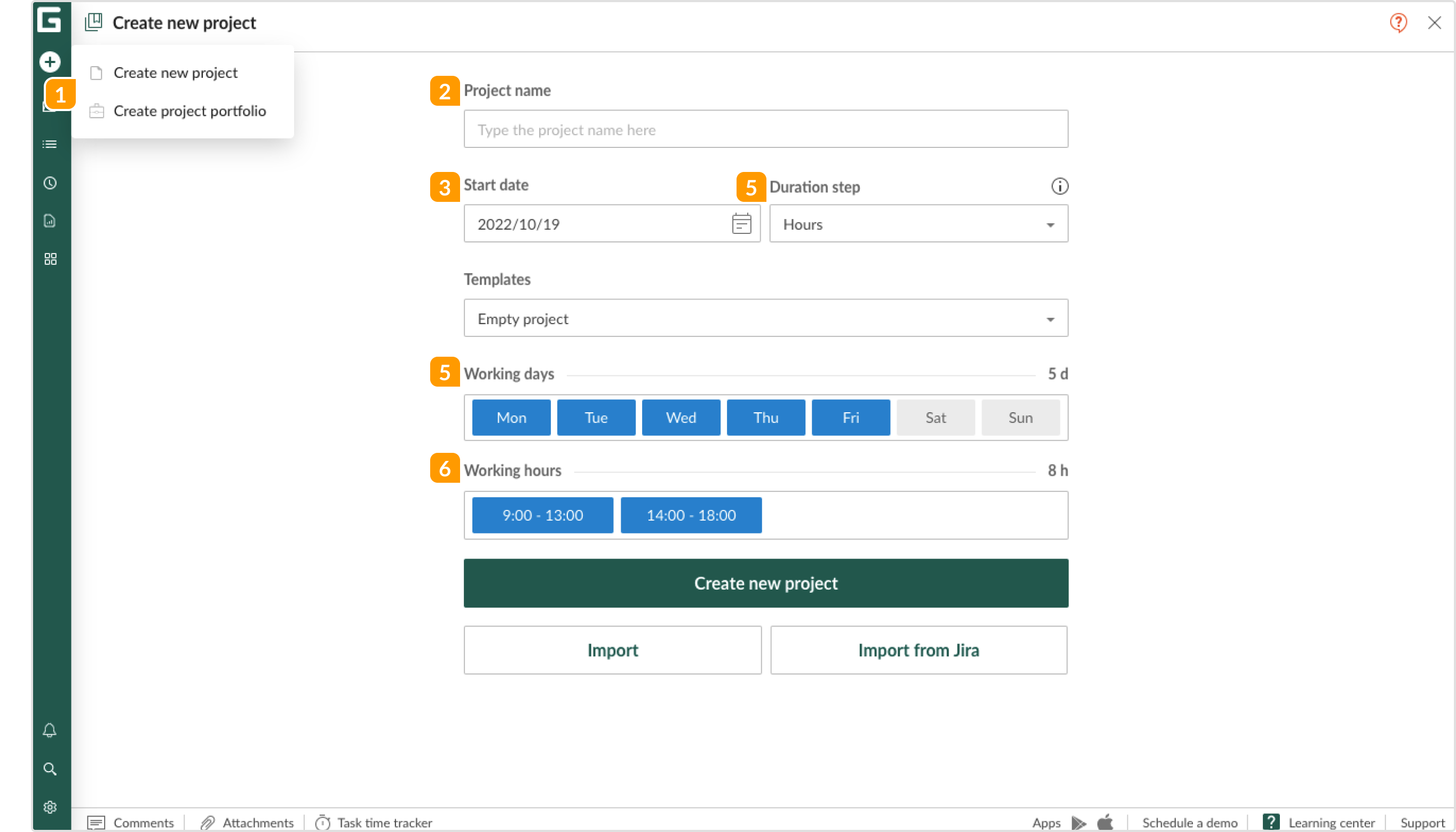 By default, you will have an Empty project.
However, there is also an option to choose one of the premade templates from various categories. They can help you to better understand how Gantt charts work if you are just starting to use them. Besides, those templates have a predefined structure of the project with the tasks that are typical for a particular industry. It can also save you plenty of time.
To choose one, click on the Templates drop-down 1 and select a category. After that, you will see another graph with subcategories 2 where you can select a particular template based on your needs. Once you are done with all the steps above, click on the Create new project button 3 to open it.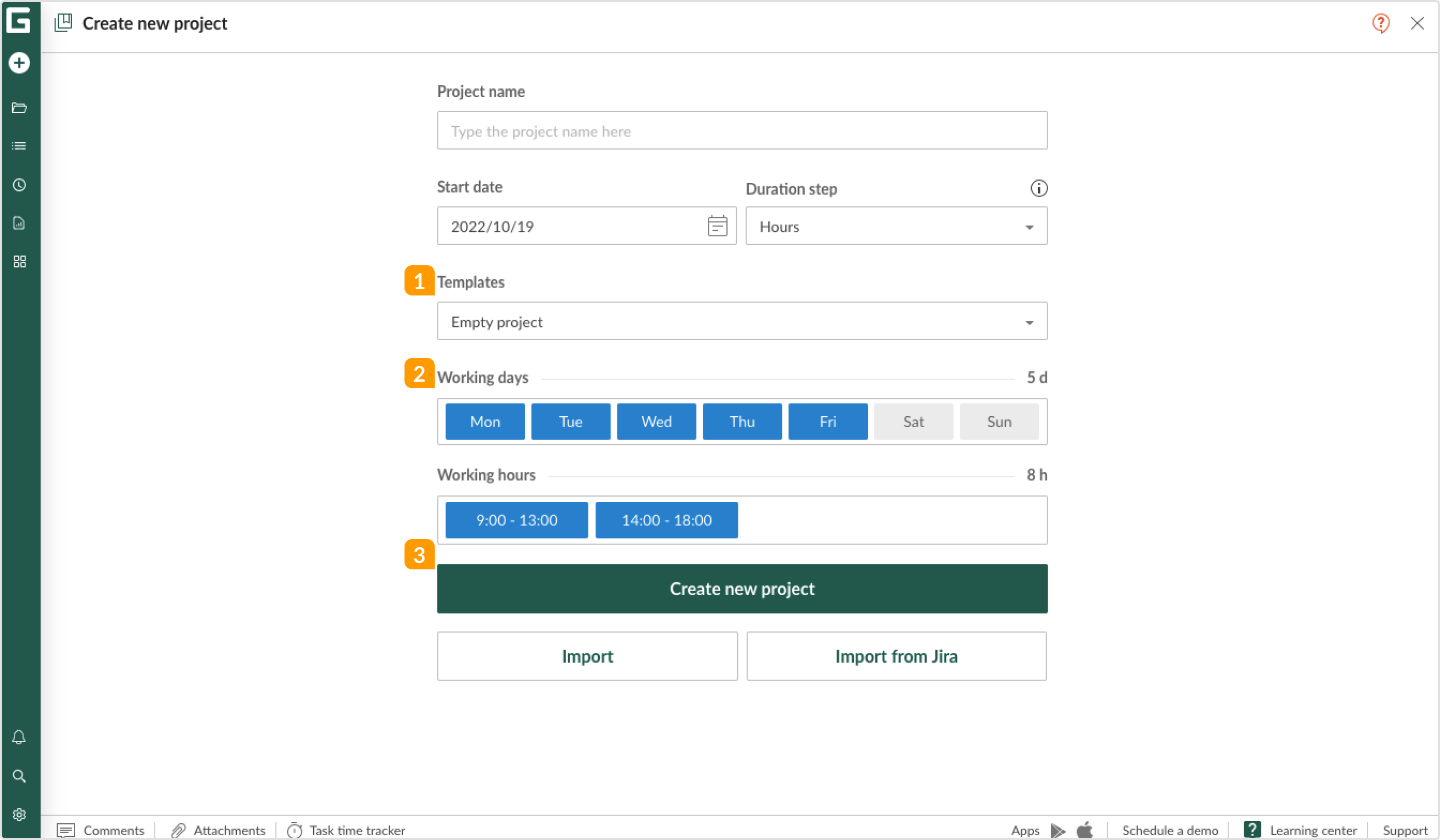 It is also possible to create a project based on a template that you have saved before. Check here to learn how to save and open such a template.