Once you have created a GanttPRO account, you are ready to launch your first project.
1. Create a project
Click on the plus icon in the top left corner of the page and select Create new project. You can also import a project or use Gantt chart templates from different categories.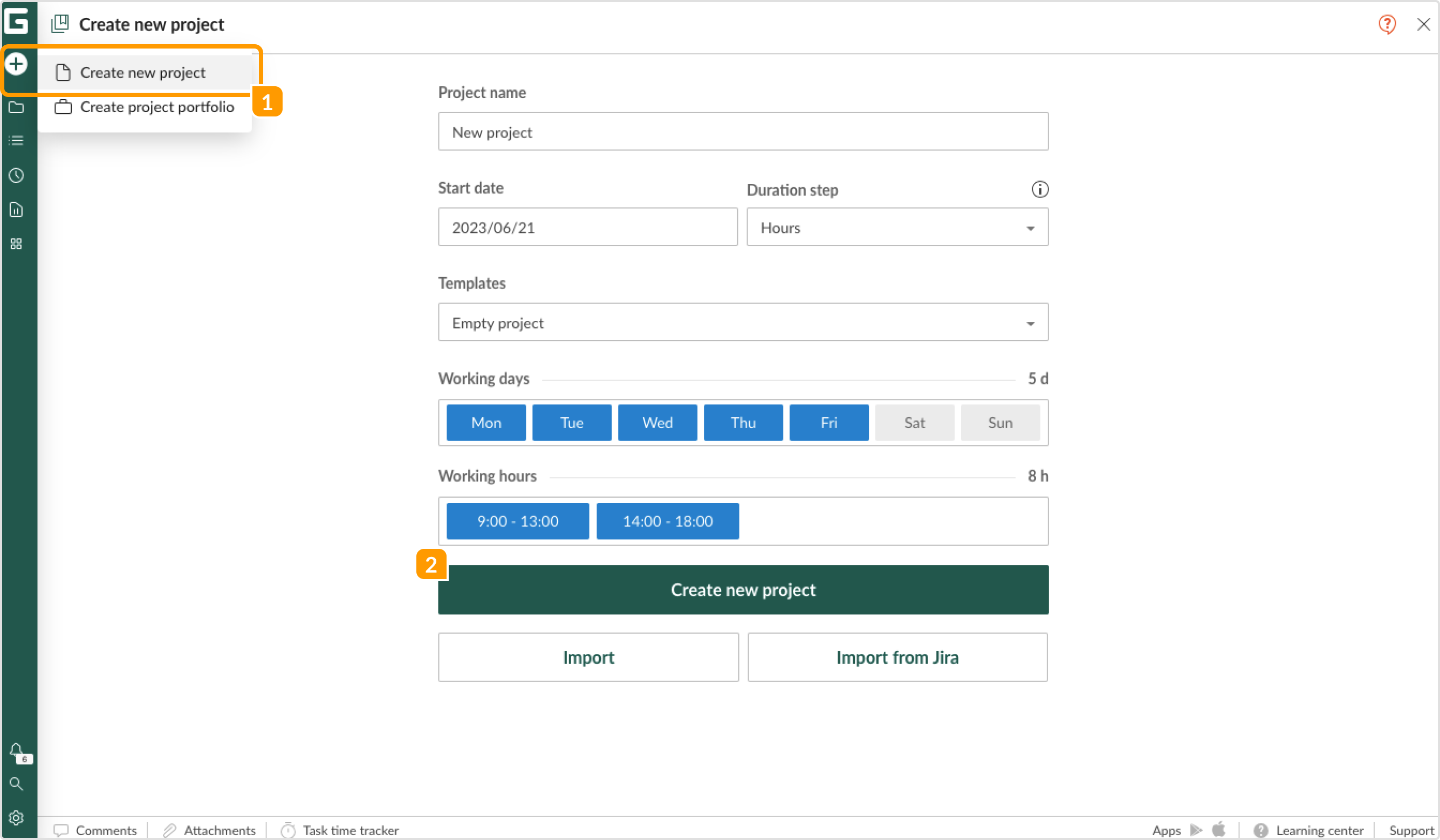 See a step-by-step explanation here.
2. Add tasks and milestones
Elaborate a list of tasks and add them to the project you have just created. If your plan has any significant points, you can add them as milestones.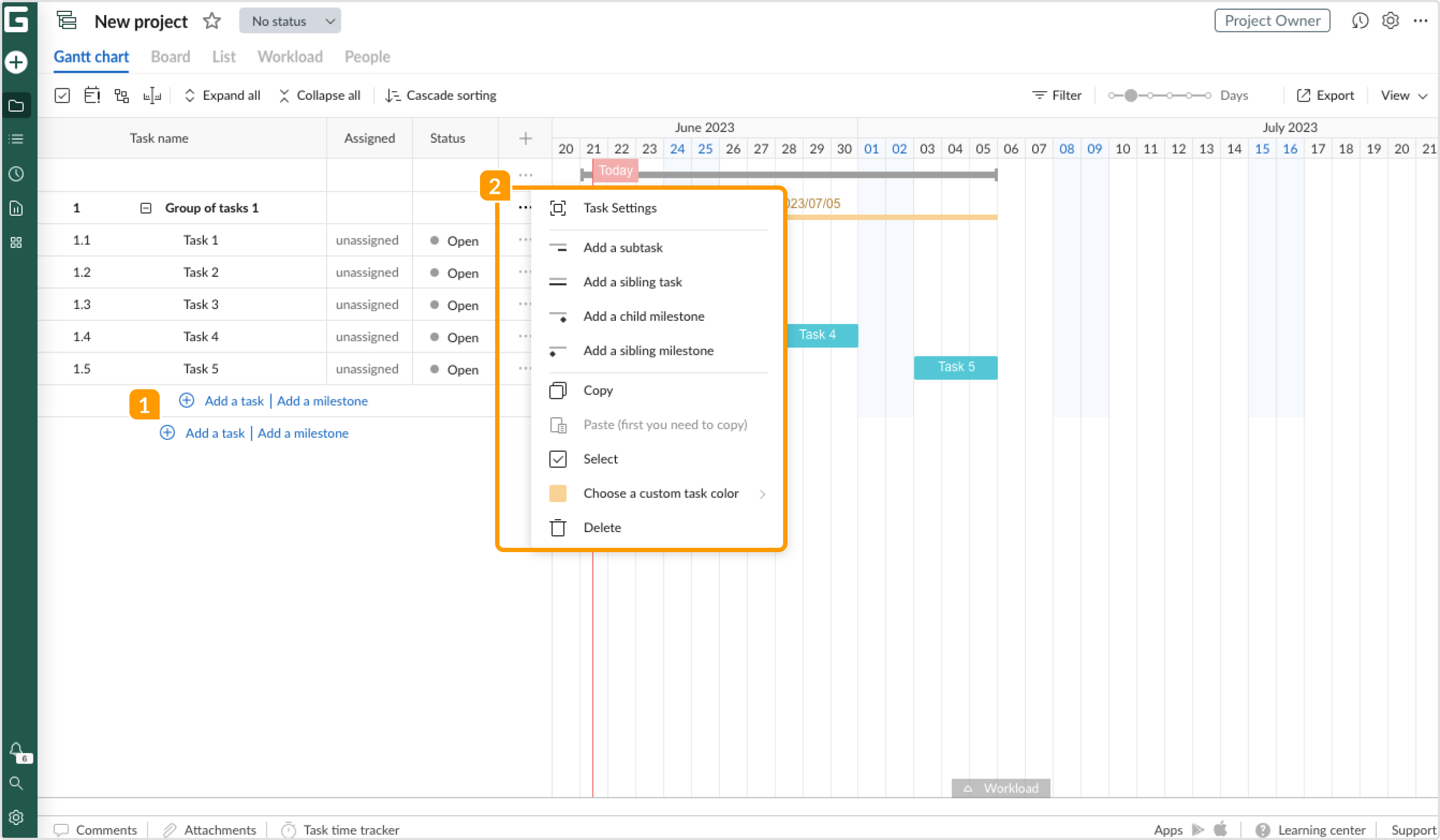 Learn how to create and work with tasks in this section.
3. Configure task settings
Once you have added tasks, set their start and end dates, define their estimation and priority, and assign them if applicable.

Learn how to configure task settings here. You can also use Standard fields to configure these settings.
4. Add fields
Add Standard fields 1 to the project grid. This will let you have quick access to the most relevant information related to the project.
Later on, you can also add Custom fields to add specific information based on your team's needs.

5. Establish dependencies
Set dependencies between tasks 2 if they are interconnected. This will help to define tasks order, follow their progress, and anticipate possible roadblocks.
You can set them: